SLV has been consolidating in a triangle pattern for the better part of October. My view has been that this triangle needs to have 5 reversal points within the top and bottom rails to form a reversal pattern. This morning we hit the top rail completing the 5th reversal point. Does that mean the pattern is complete now? The answer is no. We could go back down to test the bottom rail again which would then put the triangle back into the consolidation pattern mode completing a 6th reversal point. Again, an even number of reversal points equals a continuation pattern in the same direction as the move coming into the pattern. A reversal pattern has an odd number of reversal points. As it stands right now we have completed the 5th reversal point and with alittle luck we will break the top rail of the triangle to complete the reversal pattern to the upside. Stay tuned as there are is a mounting body of evidence that this correction, we have been in for most of October, is getting ready to end and the next impulse leg up is close at hand.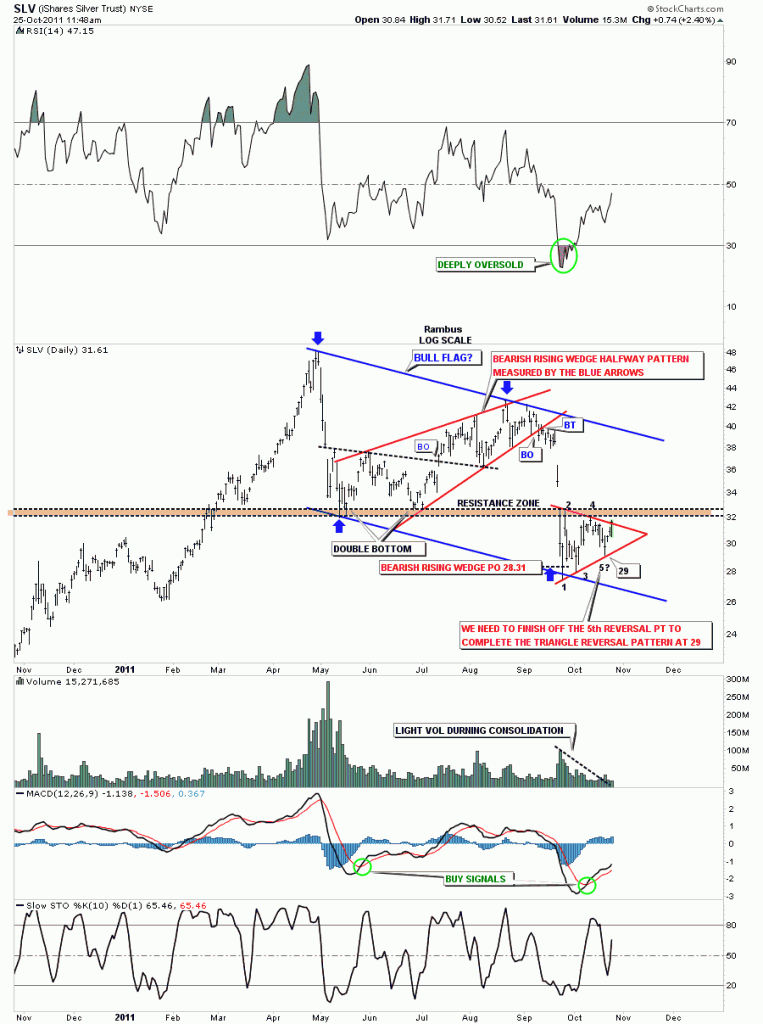 Here is a weekly look at the bigger picture. If you are a bear you better not go into hibernation as you might miss some serious fireworks to the upside.
SLV weekly bull flag.