With so many H&S patterns breaking out this week I always look for the backtest to the necklines as a low risk entry point. The UUP daily chart shows this weeks breakout of it's neckline and it looks like we are in the process of getting our backtest. It looks like 22.40 will do the trick which is about 10 cents below today's price. I really want to see the backtest fulfilled just to confirm the big one year neckline is HOT.
UUP daily H&S breakout and backtest.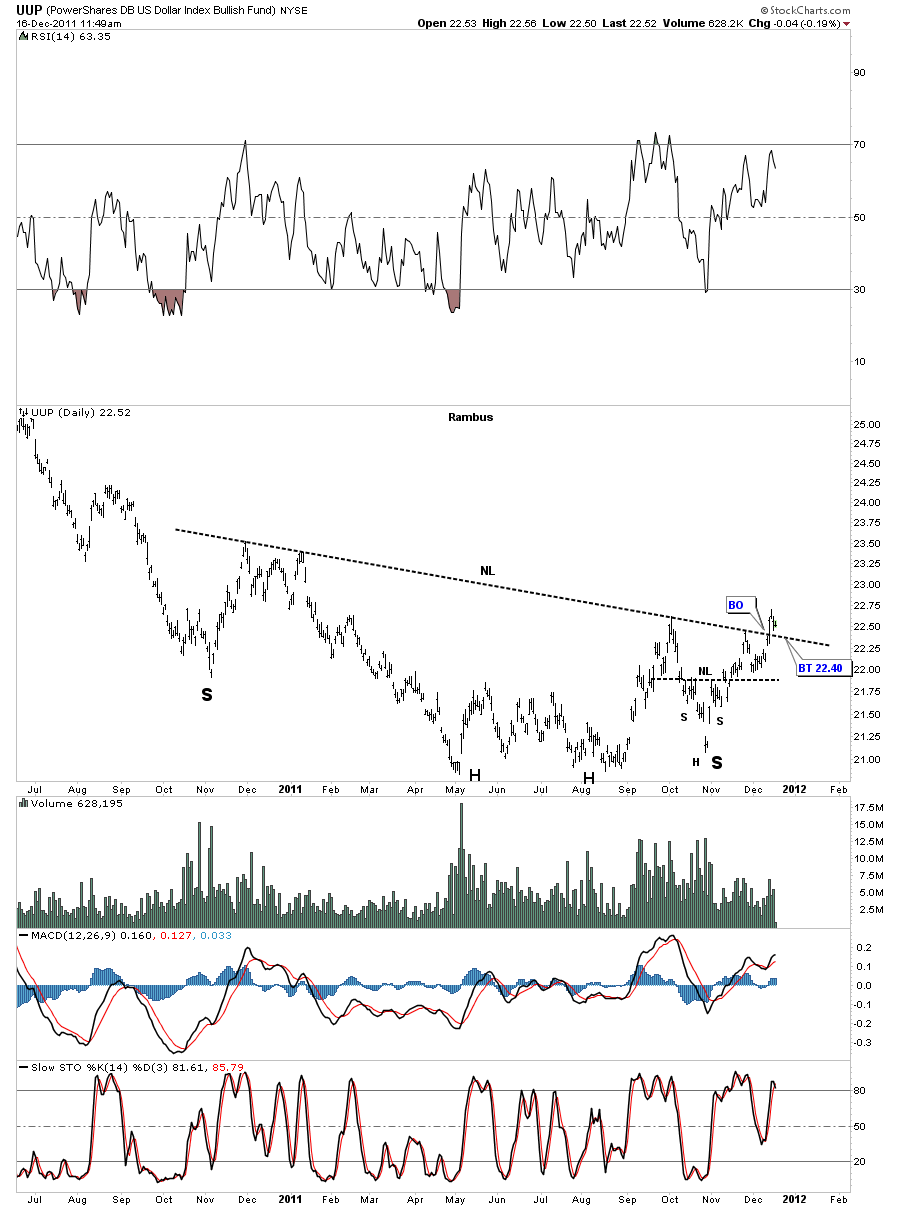 If the dollar is breaking out of the top of it's neckline then the XEU is breaking out of the bottom of it's neckline. As you can see the XEU has broken down from it's H&S top, this week, and could be ready to backtest the neckline from below. Again I would like to see the backtest completed to confirm one more time for me the neckline is HOT.