Folks there should be no doubt in your mind right now that the HUI and the other PM stock indexes have put in a huge top. To be in denial of this fact will be bad on your hard earned investment capital. We are now making a new low for this move since the breakout of the big H&S top pattern or the big diamond. Outside of some risk capital for trading you should have the bulk of your capital in cash waiting for the bottom whenever it comes. I can't stress that last point enough. Cash will be king down the road plus you will be able to sleep better at night.
You can see on the chart below that we got a tiny bounce off the 430 zone which suggests to me the big cap precious metals stocks are very weak as they could on muster a small counter trend rally. The 430 area should now act as resistance on any counter trend move.
HUI daily H&S top line chart.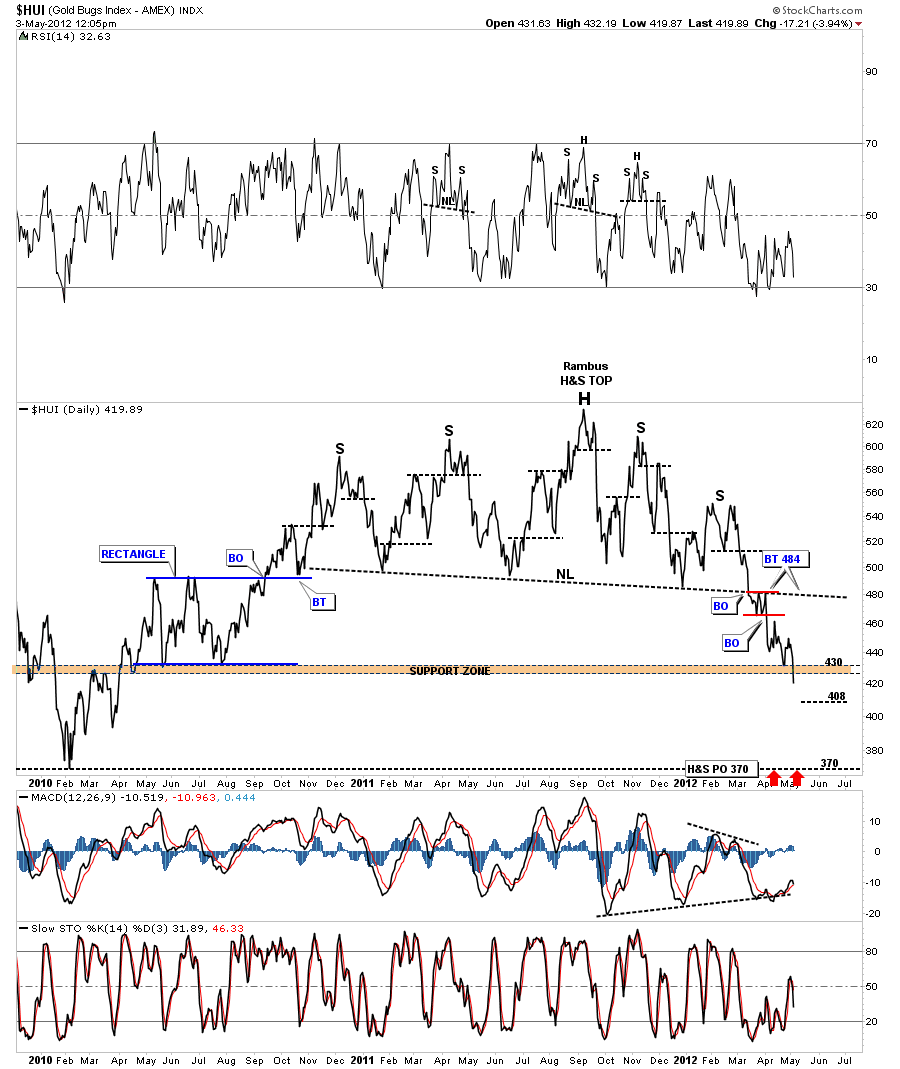 HUI monthly H&S top.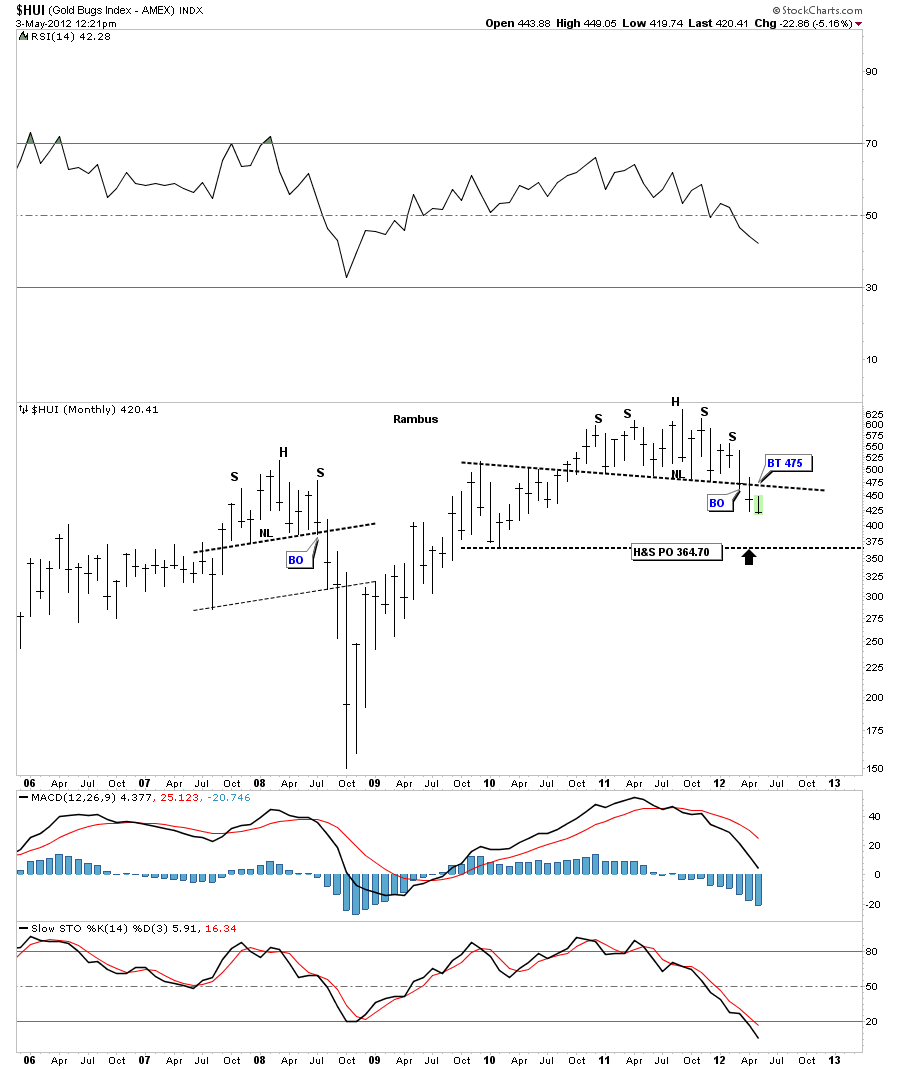 The 11 point diamond reversal pattern. We are testing the April low as we speak.