All the precious metals stock indexes are starting to reach into there respective resistance zones from the big H&S top patterns. The HUI touched the lower end of resistance at 465 this morning. The top end of the resistance zone comes in around the 480 area.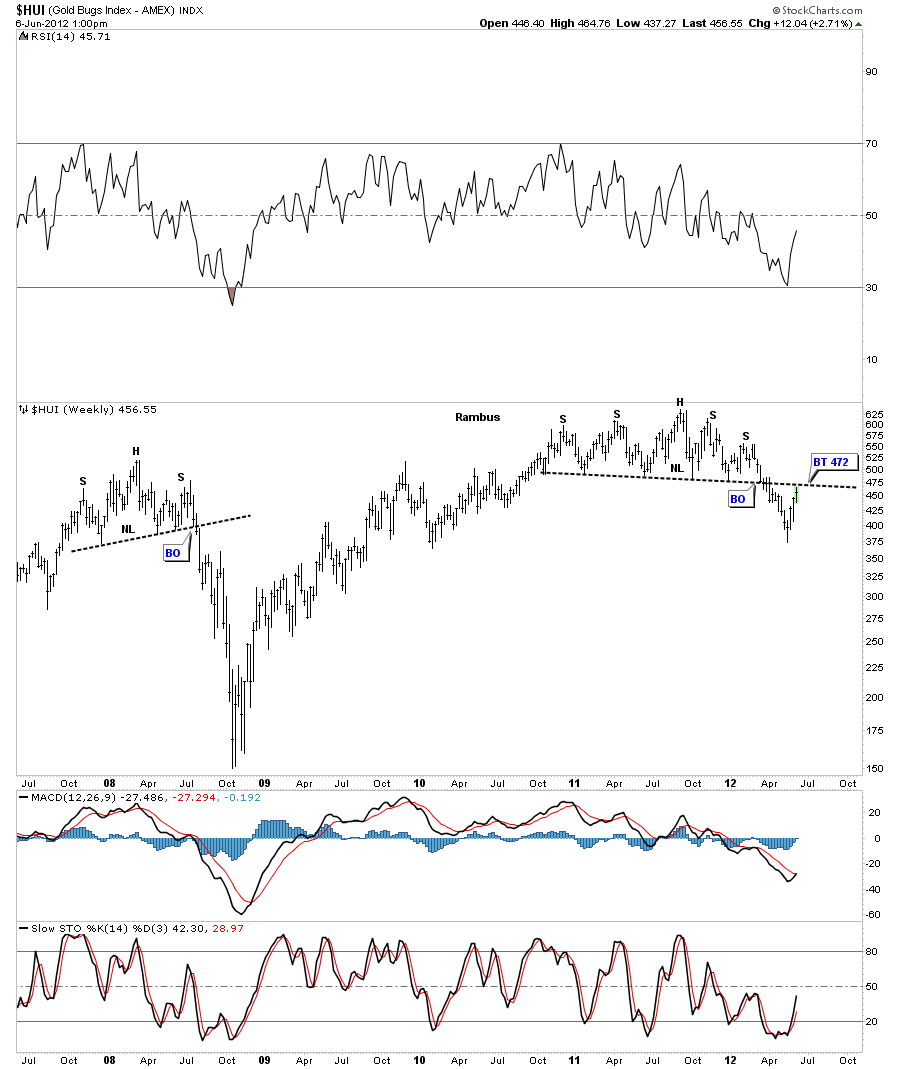 GDX is also approaching its neckline around the 49 area.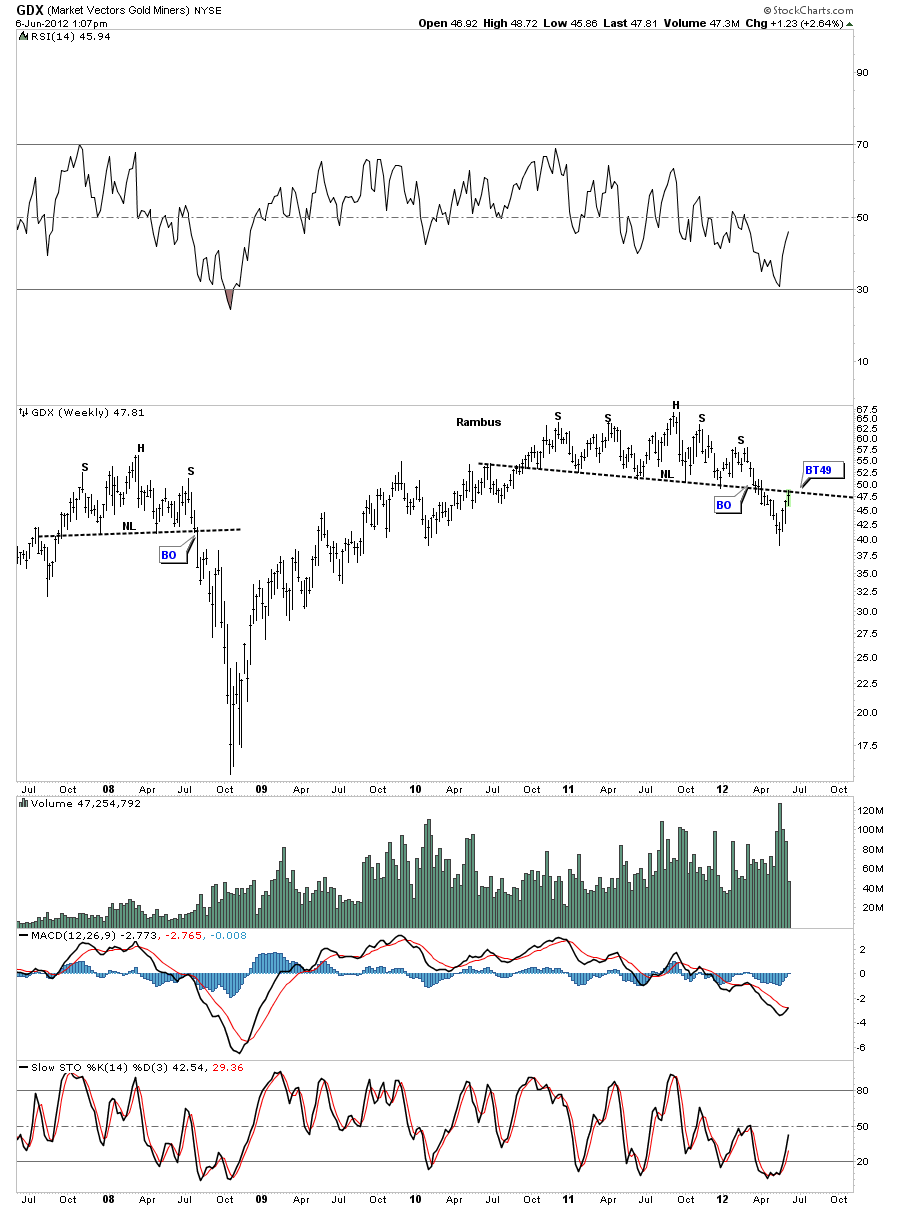 The XAU is approaching it's resistance area in the 172 area, brown zone on chart below.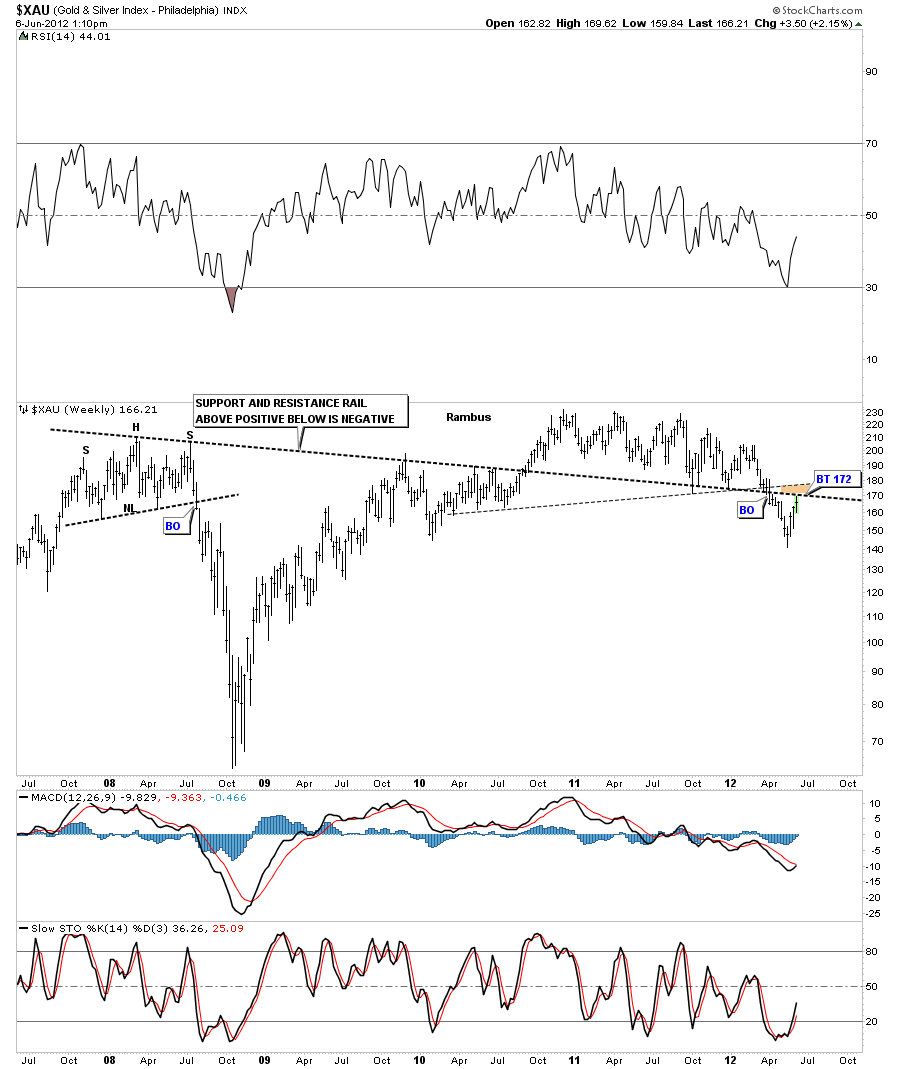 If this precious metals stocks rally is for real then these critically important resistance rails will be taken out to the upside. For right now, sitting on the sideline and observing the price action, seems like the prudent thing to do. You can call this area an inflection point as this area will determine the next move for the precious metals stocks. If it fails then we go back down and if the PM stocks show some serious strength in here and break back above the resistance rails that would be very positive. There is nothing wrong with having a big cash position at this juncture to deploy when we get alittle more clarity.