The first chart I want to show is the divergence chart that compares the HUI to the SPX. You can see the divergence is taking place over the last 3 weeks or so, yellow vertical zone. Today the SPX is up and the HUI is down. If the Dow rallies up to the 12,650 area, that I showed on the last post, we could see some weakness in the HUI and at that point is where things will get interesting for the HUI and PM stocks in general. If the negative correlation continues to play out and the stock markets top out over the next few days or so the PM stocks maybe bottoming out. Its something I've been watching very close.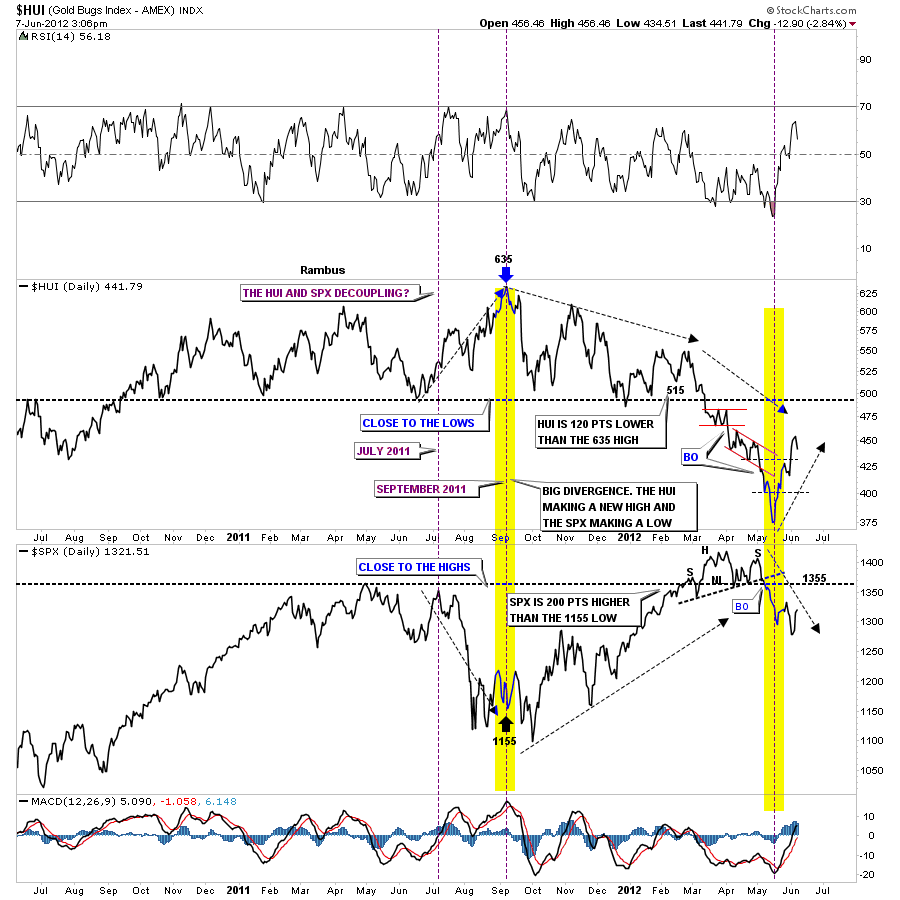 The next chart is a daily bar chart that shows a 5 point bearish falling wedge that had a beautiful backtest yesterday to the bottom rail. This tells us the bottom blue rail is hot and to pay close attention on how the price action interacts with it.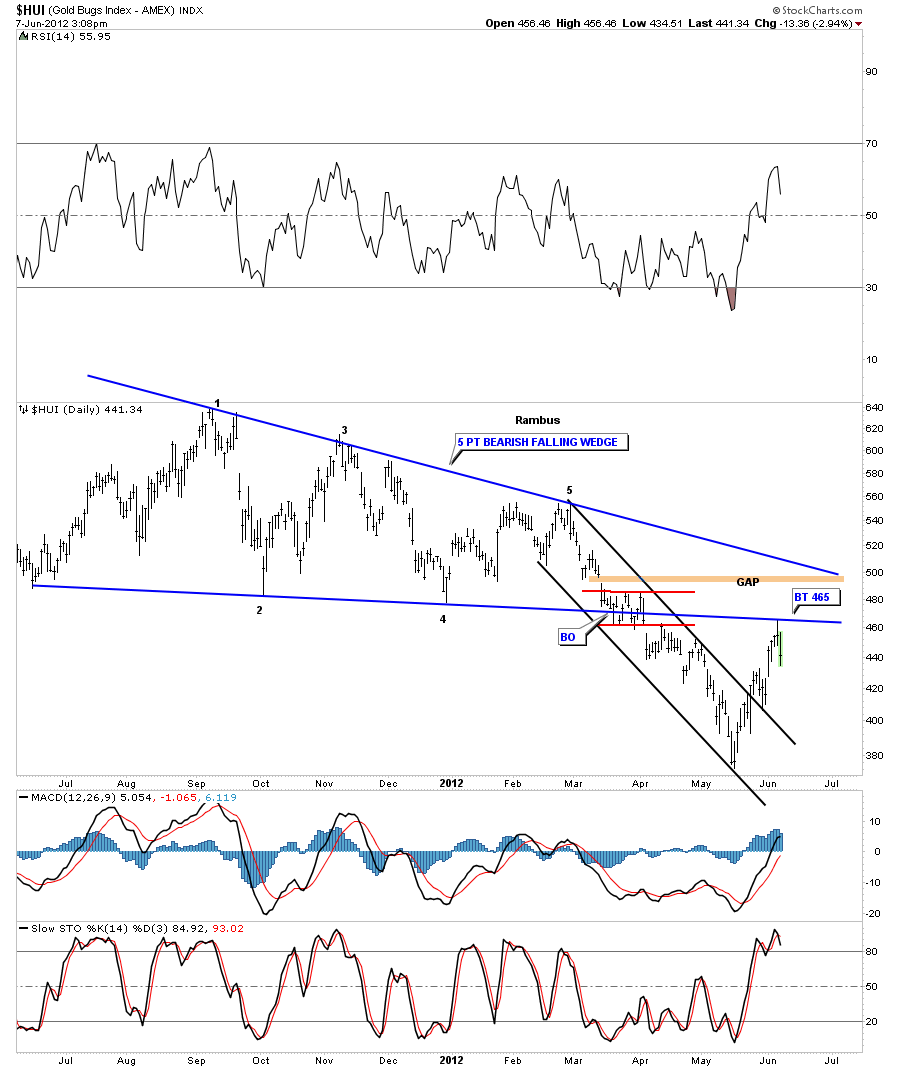 The next chart is a weekly look that shows the big H&S top pattern with the backtest to the neckline yesterday at 465. That's a million dollar neckline. If the HUI can ever trade above it, that would be showing much strength that would suggest a strong move up for the PM stocks. On the other hand as long as it holds resistance the PM stocks will not be able to rally any higher than this current move higher. I also put on a possible trading range if the HUI stalls out right here, between neckline # 1 and neckline #2.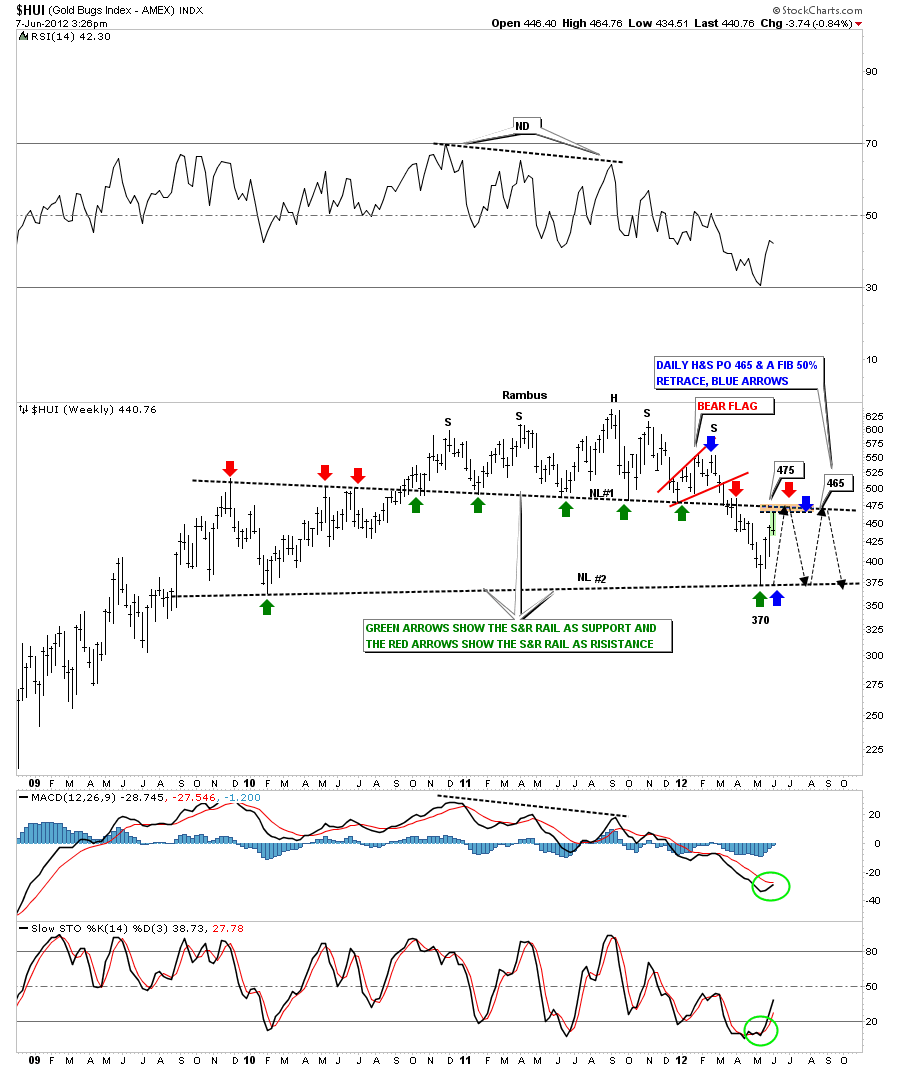 I want to show you one more chart that is a monthly look. Its easy to see how the neckline is working as support and resistance. Above it has acted as support and below it has acted as resistance so far.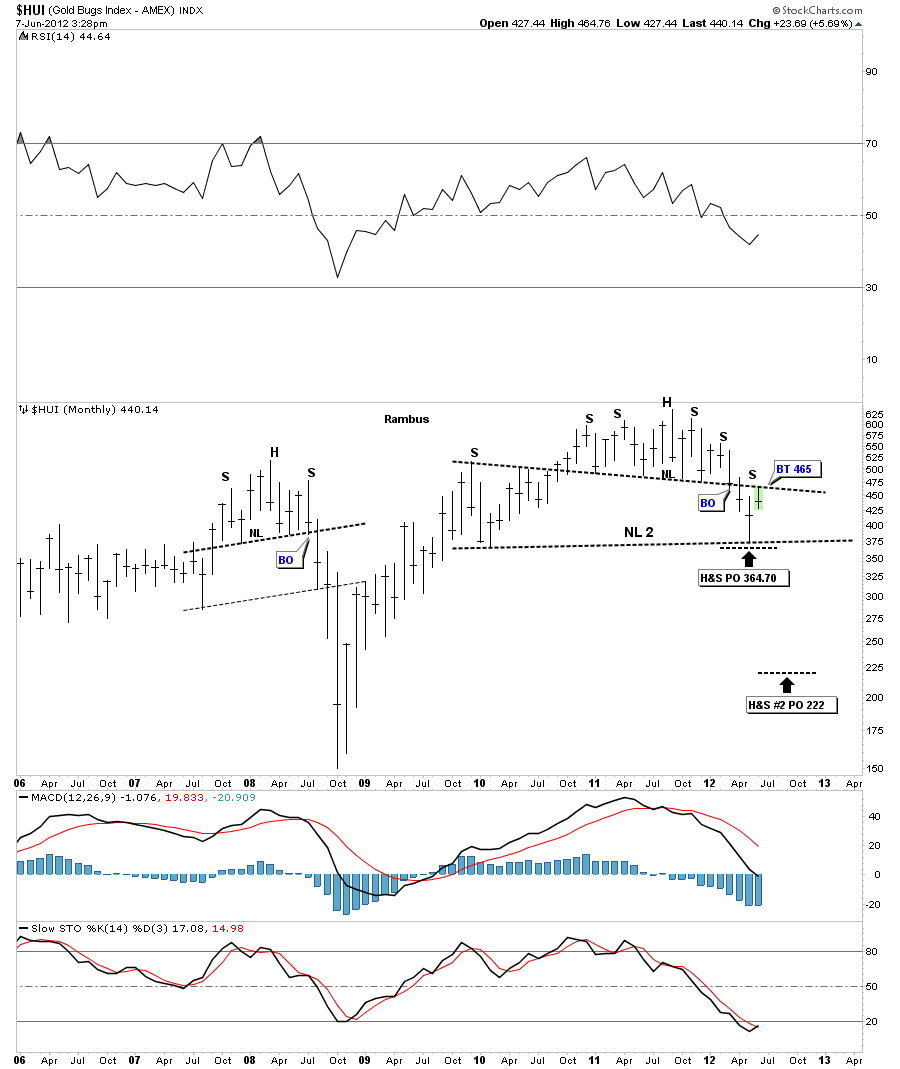 The bottom line is how is the HUI going to act if the Dow tops out at 12,650? Will it rally up and break through the neckline? How long will the negative divergence last? We're definitely at a critical area right here where anything can happen quickly.
I've been working on the PM stocks and if the HUI can take out the neckline to the upside I'll be ready to post a model portfolio. So lets see what happens over the next day or two and take it from there.