Below is weekly linear scale line chart for the HUI. What this chart is showing us is that the price action in the HUI is now testing the big neckline this week. I expect alot of chopping around this general area before the real move lower begins. A fight between the bulls and the bears may get brutal at times with some inter day spikes in both directions. Ultimately the bears should win the war when the neckline is divisively broken to the downside as the last bulls will finally retreat to lower ground and setup a new line of support. Notice the H&S price objective that comes in at the 2008 crash low at 169.95. The actual low was about 150 on a bar chart.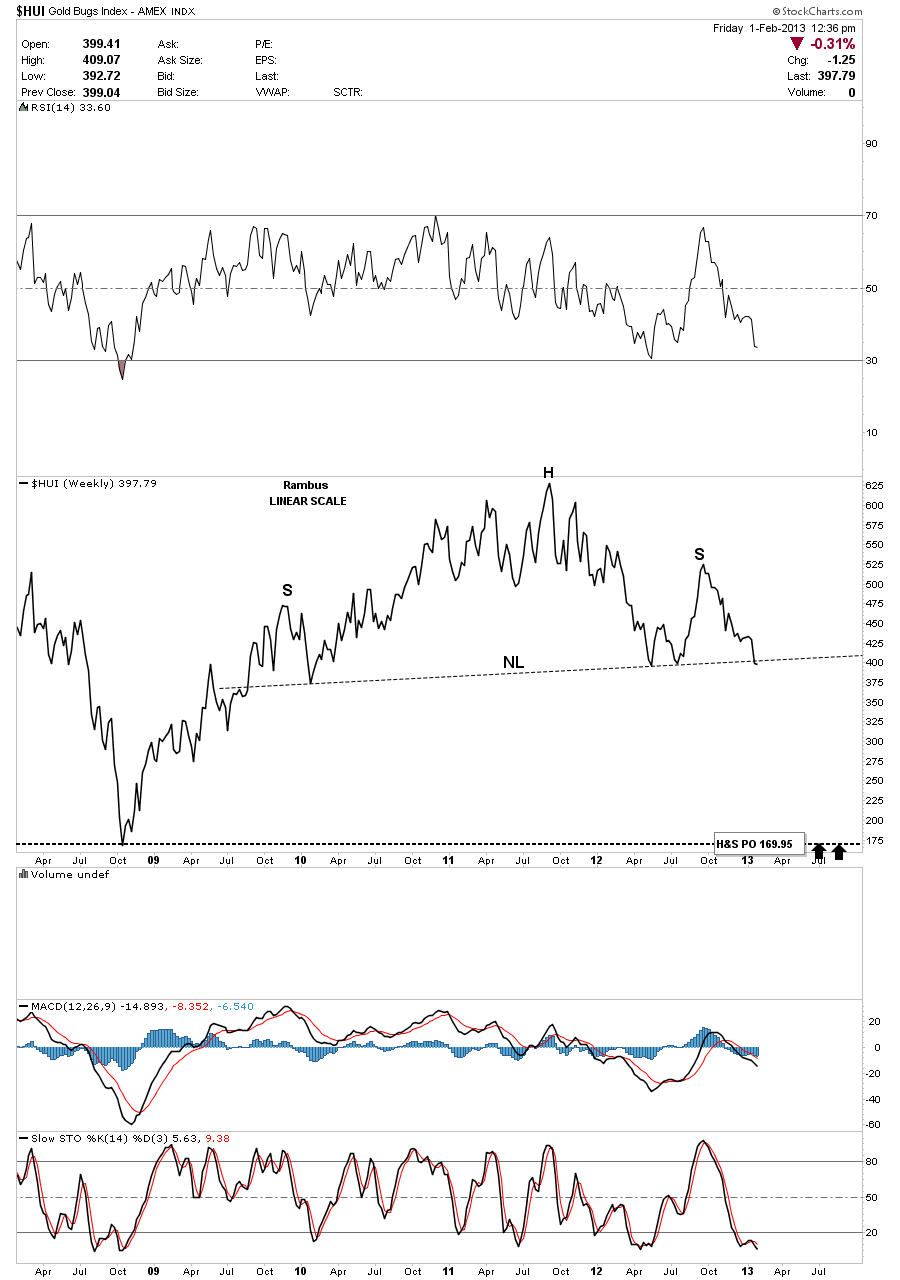 The exact same chart above only in bar form. Notice how the price action is now in contact with the big neckline. This is a big deal IMHO.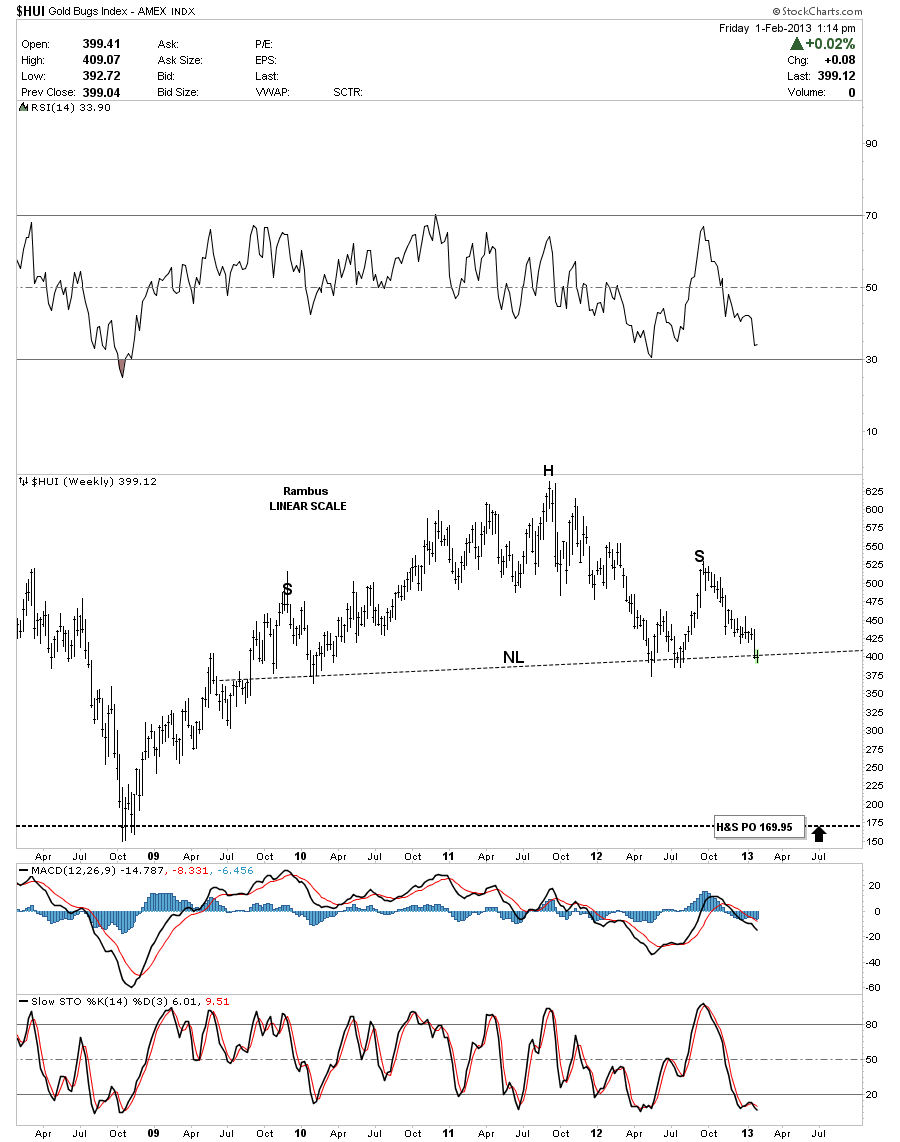 GDX weekly linear scale line chart.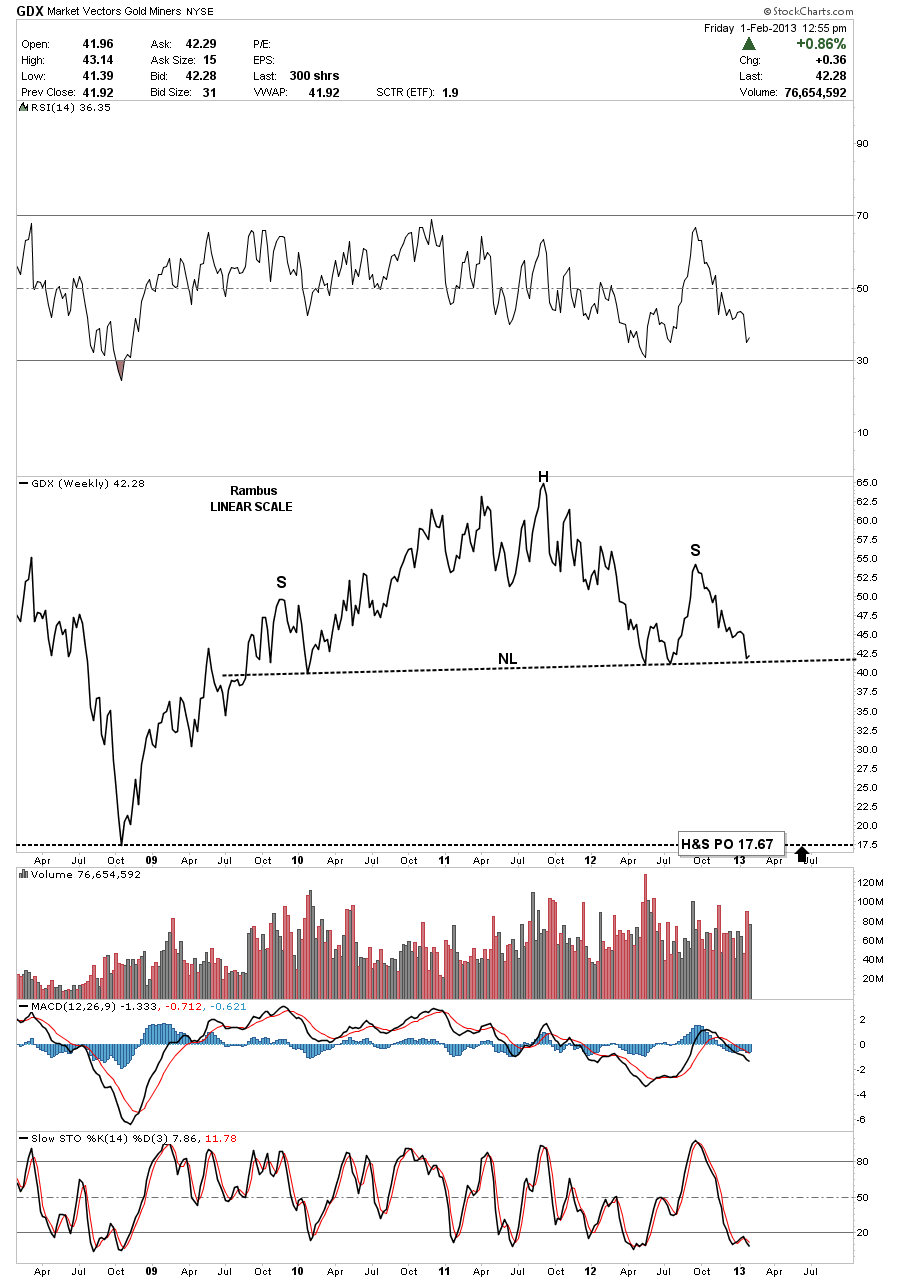 Below is the same chart above only in bar form. It to is now just testing the big neckline.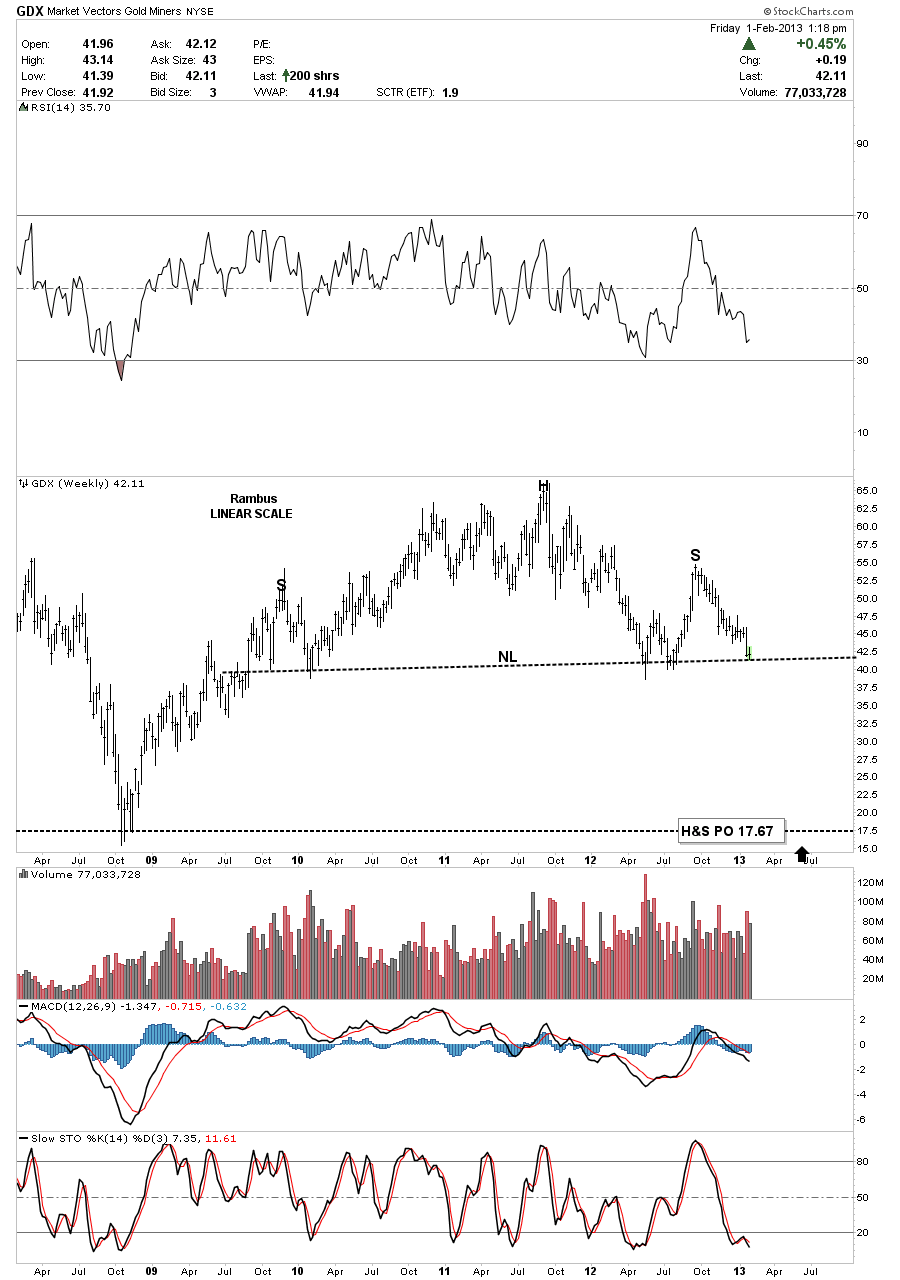 The weekly line chart for the XAU that looks like the HUI and GDX. .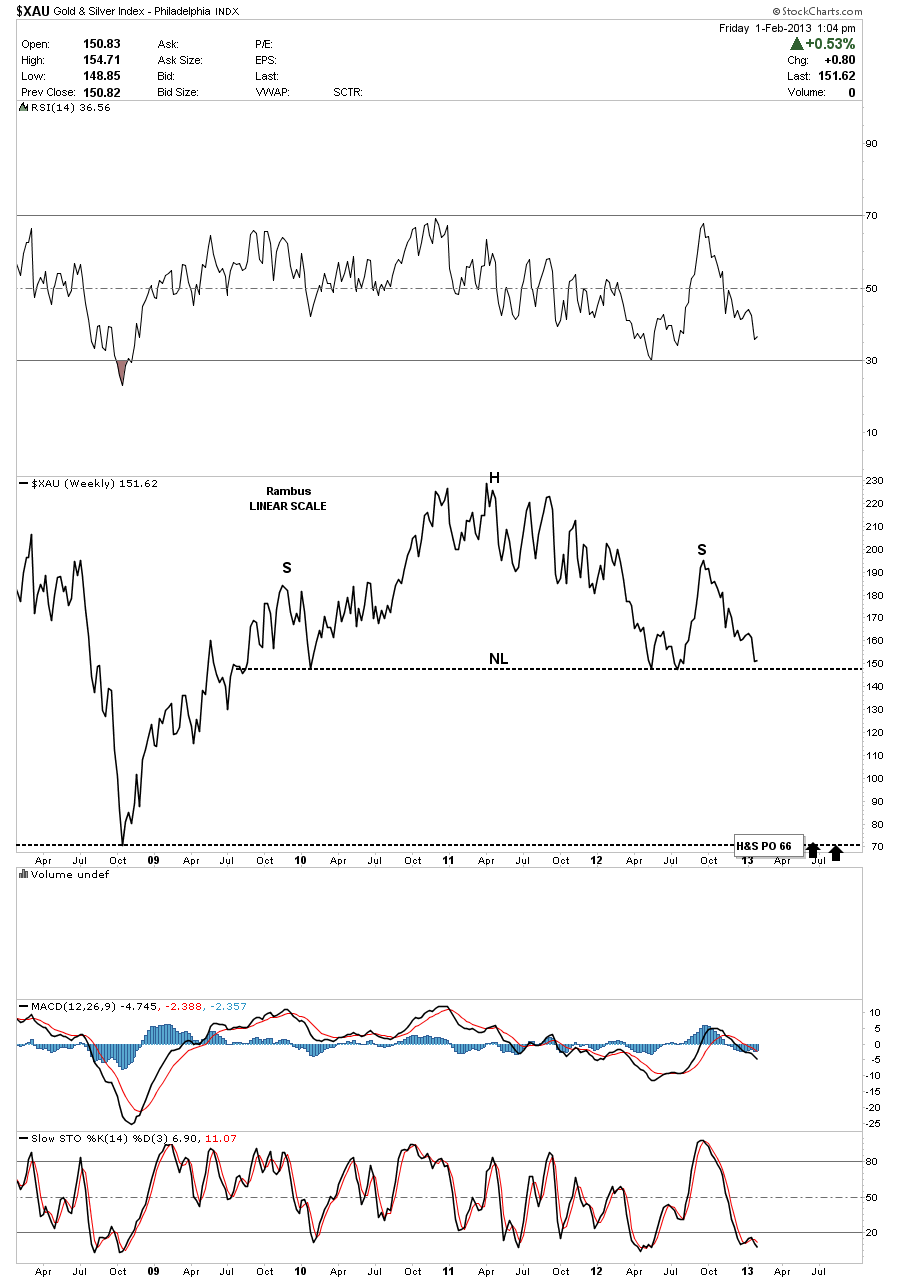 XAU weekly bar chart is the exact same chart above showing the initial contact with the big neckline.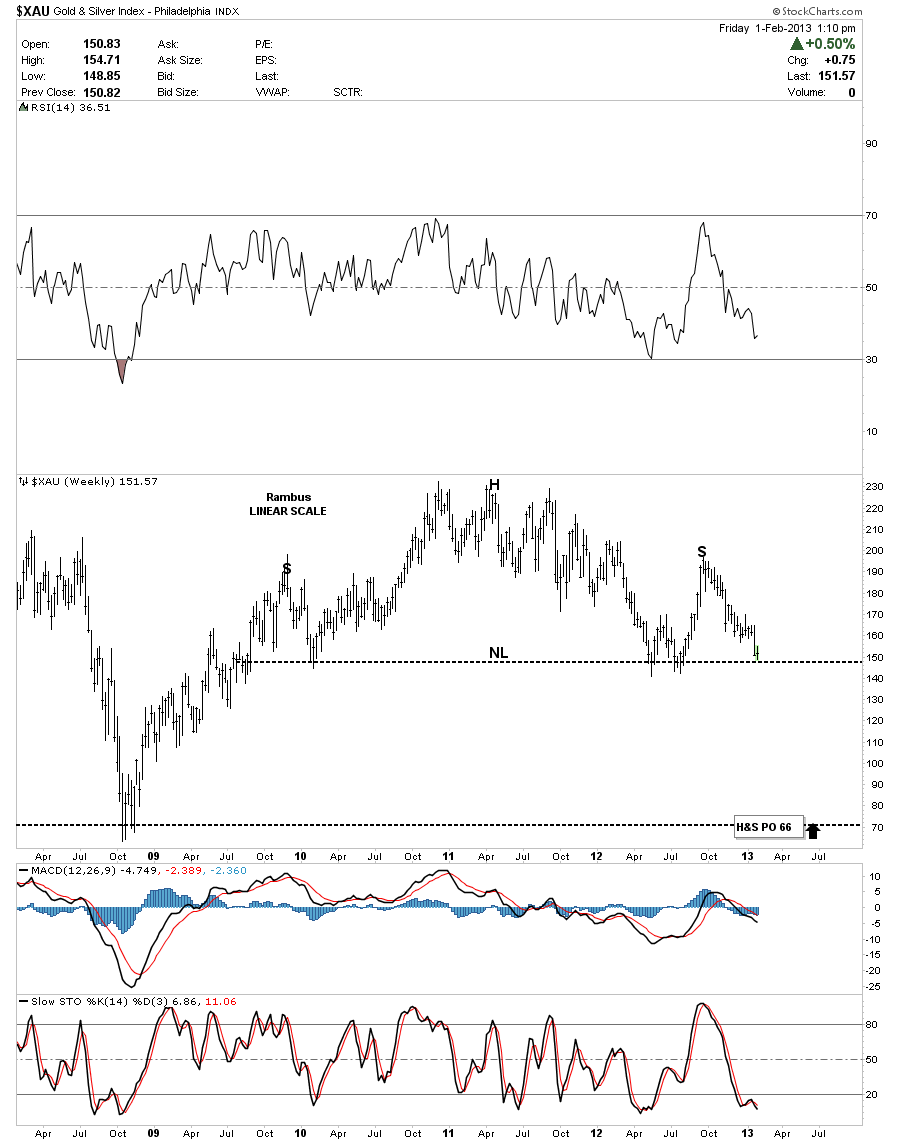 The easiest and hardest thing trading this decline, once it starts, will be to ride the trend lower without getting kicked off. Easiest in that you don't have to do anything but stay in your position. The hardest because it will be very difficult to ride out the volatility. When you look at the charts above it looks easy to ride the move down to the H&S price objectives but when your living through it it's an altogether different thing. Once below the necklines the volatility will increase dramatically where there could easily be a 100 point swing in the HUI. I expect to see at least one good consolidation pattern form that may show up halfway down to the price objects. Another possibility is there could be a series 2 or 3 smaller consolidation patterns form before the bottom is reached. Its time when one has to get mentally ready for what could be the ride of a lifetime if things work out as expected. The big money will be made by those that can stay with the trend and not panic every time there is a rally. Easier said than done.