…………WARNING KAMIKAZI TRADING CAN BE FINANCIAL SUICIDE…………….
So You Want to Be a Kamikazi Trader ?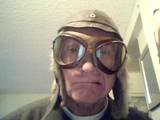 Here's The Deal :
Kamikazi Trades are the 3 X Precious Metals Bull and Bear ETFs
DUST – 3X PM Stocks Bear…………….NUGT – 3X PM Stock Bull
DSLV – 3X Comex Silver Bear………….USLV – 3X Comex Silver Bull
DGLD – 3X Comex Gold Bear……………UGLD – 3X Comex Gold Bull
AND NOW the new kamikazi's on the block
JDST – 3X Junior Miner Bear………….JNUG – 3X Junior Miner Bull
…………….
The Most Volatile of these trades are JDST and JNUG
These vehicles are based on a PM Stock Index ..the GDXJ
Junior PM Stocks exhibit the wildest volatility of all the major market stock sectors
DUST and NUGT and now JDST and JNUG amplify this volatility.. (know as Vomitility at Rambus Chartology)… TIMES 3
They can.. and do.. move 20% in a day ..Plus
And regularly move 5% to 10% in Minutes
……………………..
The Next Most Volatile are the Silvers …followed by the Golds
……………………..
Rambus Has been probably the ONLY PM Analyst who has held Longer Term Positions in these vehicles
He Identified a Bearish Pattern developing in the HUI (PM INDEX) in December 2012
He had been invested in DUST from the Low 30s at that time to a high of 165 on June 26th
His Conviction to hold this vehicle through huge volatility was proven to be correct (if harrowing)
However even Rambus an experienced trader to say the least was humbled by the volatility when
3 weeks after the peak DUST had LOST $100 a share off its Price and a 500% gain was "reduced" to a 200% gain
…. Overnight…literally
…………………………….
After Great Debate about the merits and pitfalls of these 3x PM ETFs and Much Analysis at the Chartology Forum
and After watching new Subscribers jump in with both feet ..(even after a triple and quadruple of the Price of DUST)
and get crushed …we Decided to Require All Present and Future Kamikazi Traders to read this Information
We are calling this the Sir Lostalot Clause
In honor of our nearly departed New Member Sir Lostalot
………………………….
The Lostalot Clause :
1…Do Not Trade the Kamikazis if you are Not an experienced Trader
2…Do not trade the Kamikazis if you are an Emotional Trader ie prone to Excessive bouts of Fear Greed and Panic and Euphoria
3..Do Not Trade the Kamikazis with money you cannot afford to lose
…ie…Retirement Funds…Mortgage Money…Childrens College Funds…or Food Stamps
4…Do Not Trade the Kamikazis if you cannot read charts or do not understand Chartology Yet
5…If You Trade the Kamikazis take full Responsibility for the results
6…If you Trade the kamikazis…use Rambus Chartology as a guide as to the probabilities
and to help you stay predominately on the right side of the trade…do not trade exctly as Rambus does
unless you are totally comfortable with moves of 50% and more up and down in short periods
7…If you make Profits n the Kamikazis ..consider booking a portion of them…try not to overstay your positions
8…If you trade the Kamikazis hang out at the chartology forum with other traders
9…Understand that in Fast Moving Markets the kamikazis actually move MORE that 3X the Underlying asset…for or against you
This is called compounding
10…Understand that in rangebound choppy markets Kamikazi Trades decay and they lose value even as the underlying asset remains unchanged
This is Called Slippage
11…Understand that just because you lost a bundle on being Long the PM Markets and you want to recoup your losses fast
do not just jump on a Kamikaze as soon as you arrive here..
Watch them and learn ..read ALL the Timeless Tutorials and understand charting first
Then wait for a good entry point..based on Rambus Work..and start with Small Bites
12…Good Luck… you will need some of that too !
……………………………………..
OK Killer Go Get Em…Baaaanzaiiiiiiiiii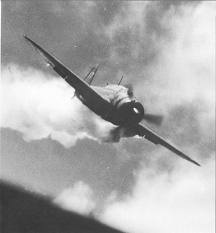 Sir Fully