Tonight I would like to update you on some of the US stock markets we looked at this morning. For the most part the support and resistance lines held pretty well today considering all the volatility. Starting with the INDU the S&R line held resistance today but the 200 dma is still holding support so we have a standoff taking place. So far all the volatility has been held in check below the support and resistance line which is telling us it's an important trendline. The best way to look at the S&R line is to think of it as support when the price action is trading above it and resistance when the price action is trading below it. It's a well defined line in the sand.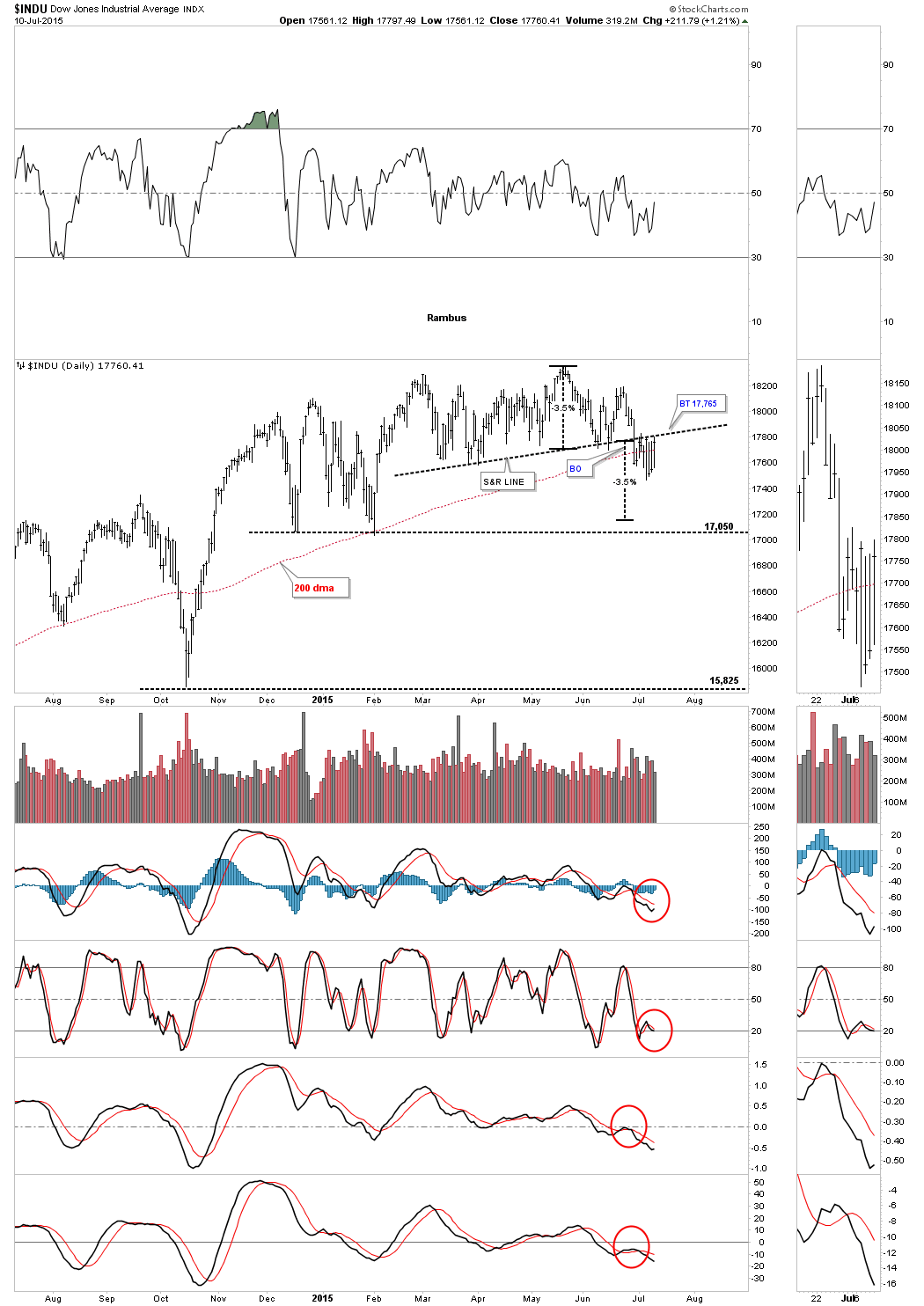 The longer term daily chat for the INDU is showing the price action dropping below the S&R line which should now reverse its role from what had been support to now resistance. For the last three years or so the INDU has completed one consolidating pattern on top the the next , creating an uptrend , which is a bull market.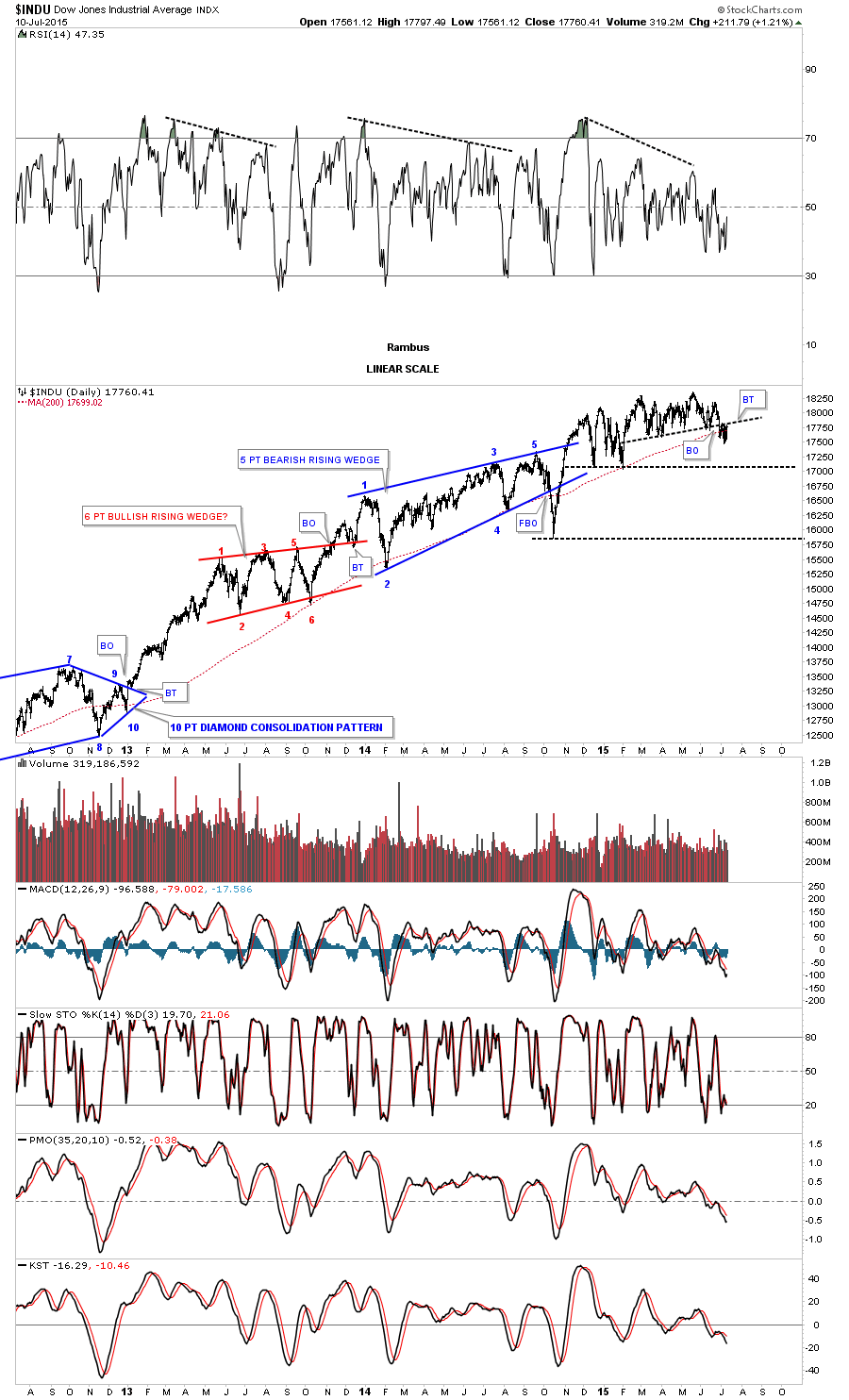 After breaking below the S&R line two weeks ago it is still holding resistance. It won't take long before we know what next direction this index wants to go.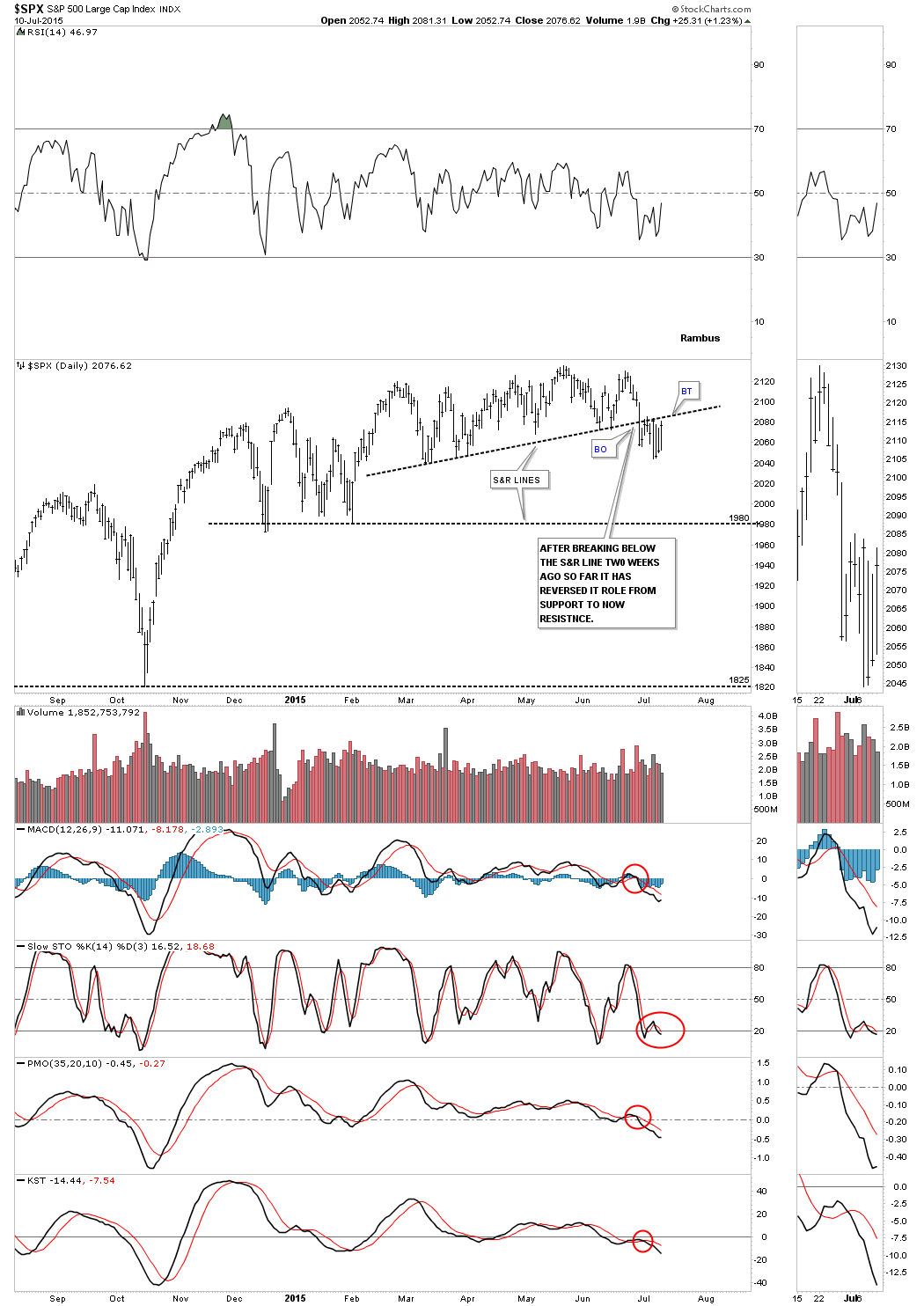 The ACWI is an all word stock market that broken down from a possible double H&S top and is now in the process of backtesting the upper H&S #1 neckline from below which could very well be the right shoulder of a double H&S top.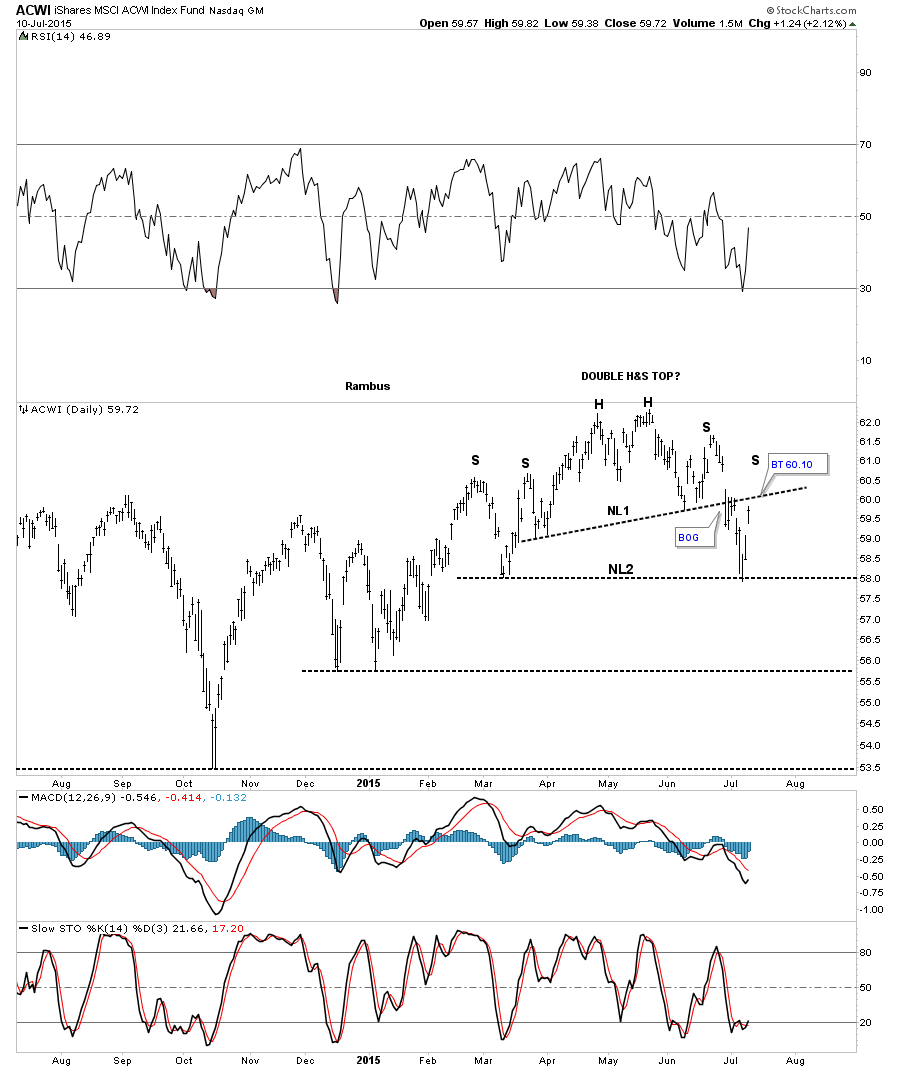 The compq has been trading in an 8 month rising channel formation touching the bottom rail this past week.
The long term daily chart for the NDX100 shows it breaking down from the blue 5 point triangle reversal pattern this week.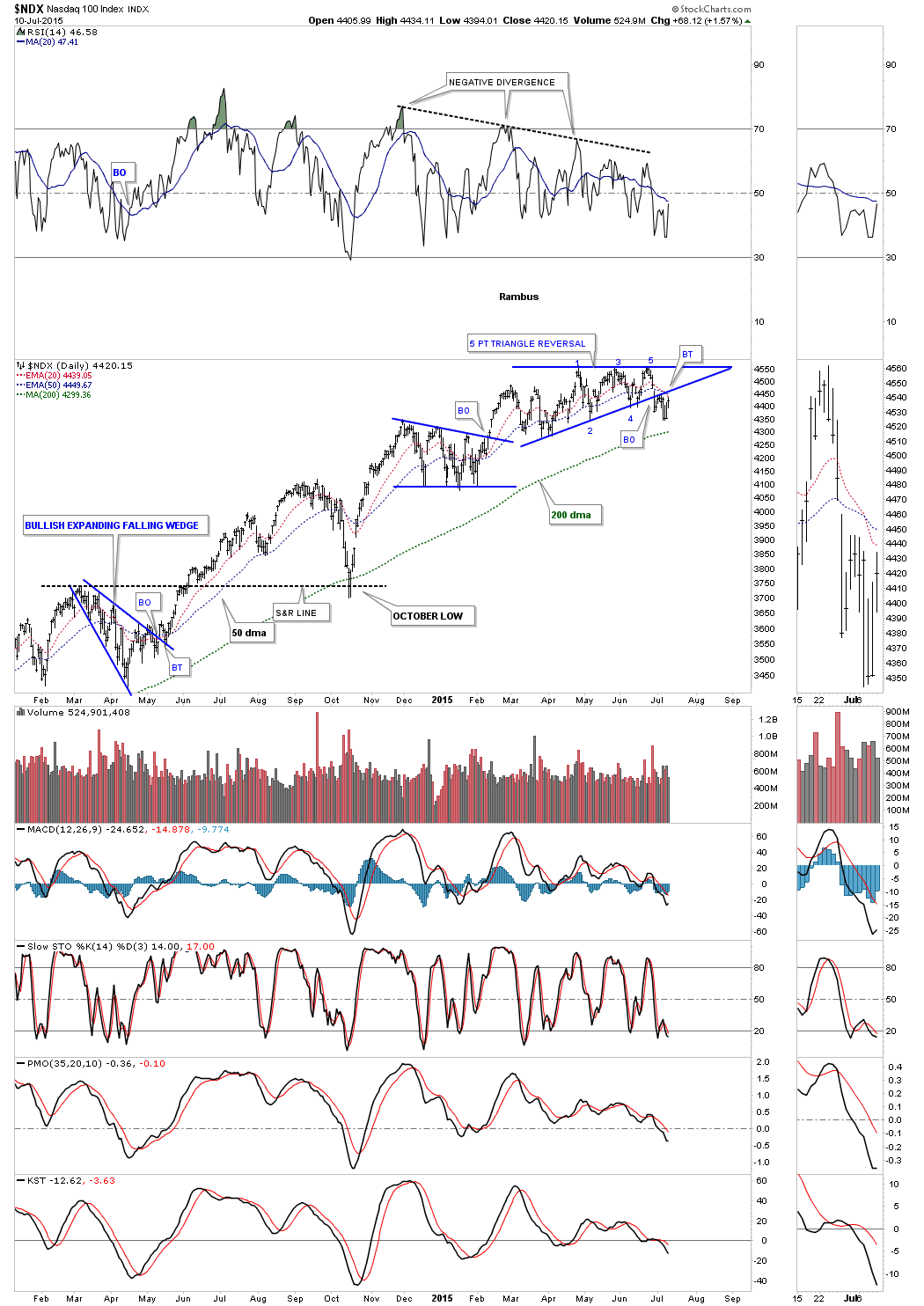 The NYA has broken down from a 5 month H&S top that has broken the neckline and is now it backtesting process.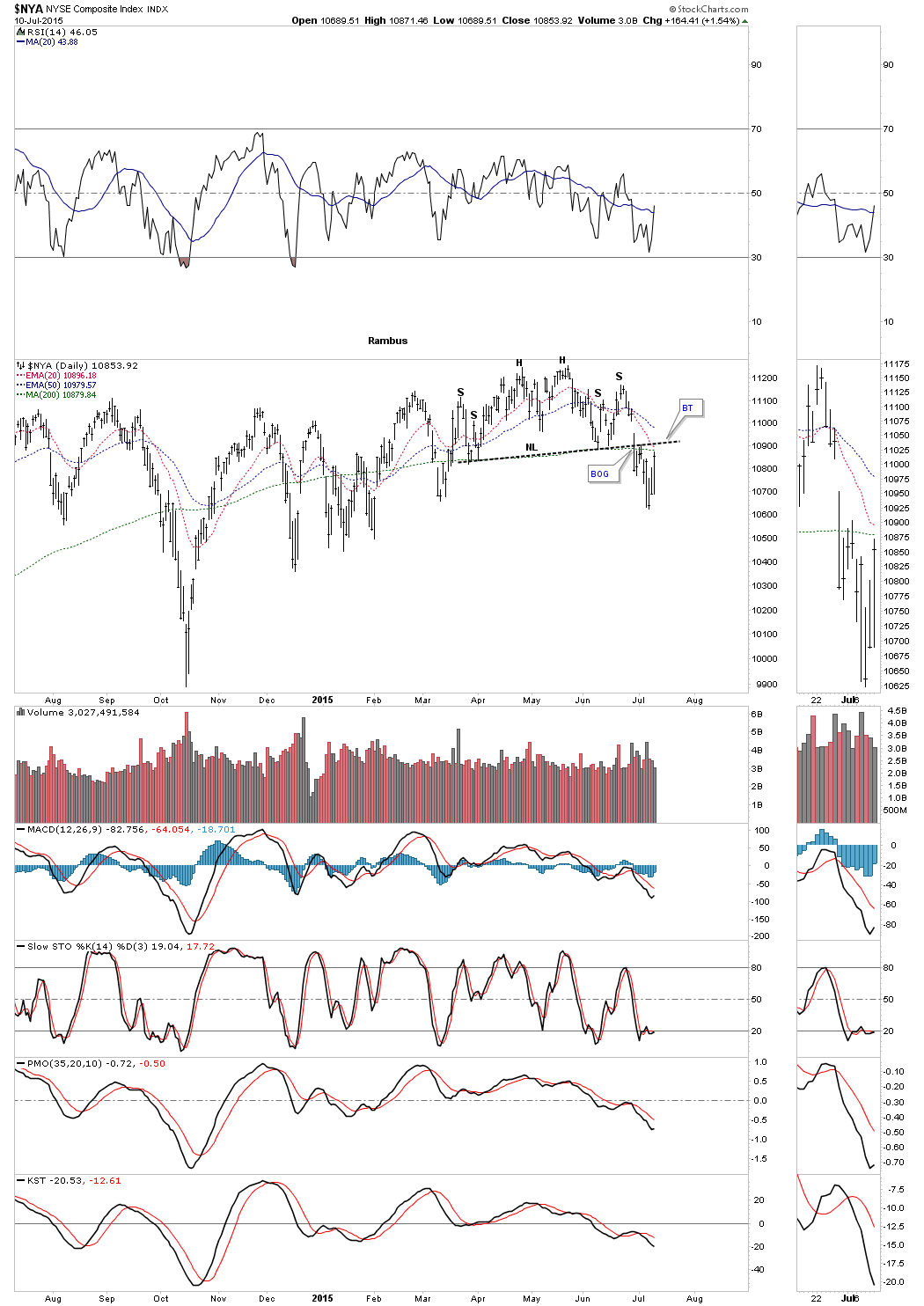 The RUT has been building out a 7 month rising channel formation with a breakout and backtest taking place right now.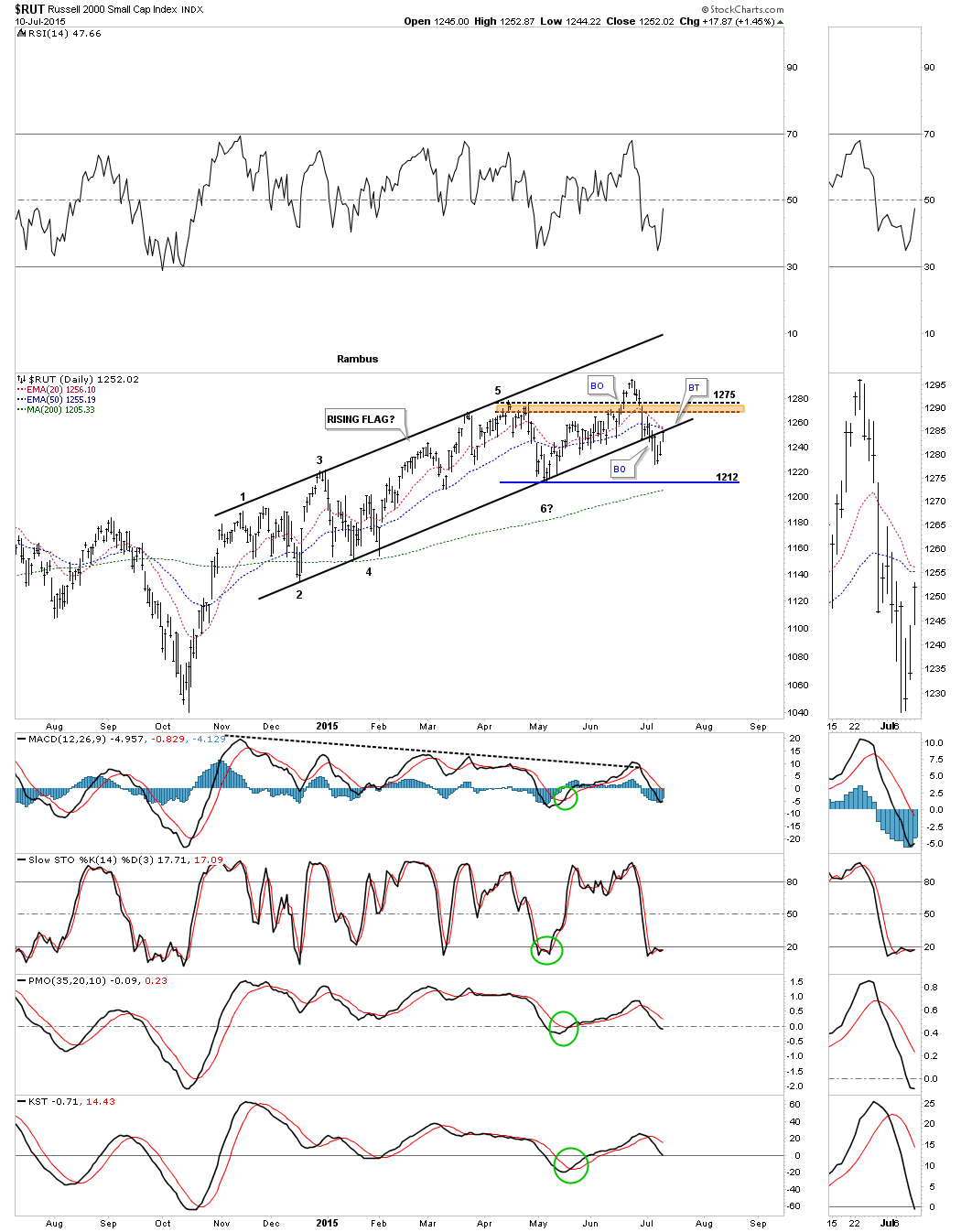 I am watching the ACWI For clues the Stock Markets are making an important top .
It seems like next week is going to be an important time to see how all these backtests that have going on now for several weeks play out. Have a great weekend…Rambus