This week marked a few milestones I've been waiting patiently to arrive in the PM sector.. When you been watching a chart pattern start to develop over a very long time you're kind of  surprised when the day finally arrives that completes the pattern. For instance the weekly chart for gold which shows the parallel downtrend channel has two big consolidation patterns that have formed between the top and bottom rials. The lower two year blue bearish falling wedge finally broke through the bottom rail  this week at the exact place and time-frame I was hopping for. Some folks would call it just plain dumb luck but when you see something develop that  you've been following for many months and even years in some case, it gives you some confidence that you're on the right track.  Note the last bar on this weekly chart we've been following for a very long time finally broke through the bottom rail of the blue bearish falling wedge right to the week. Next we'll have to see how gold interacts with it on any backtest.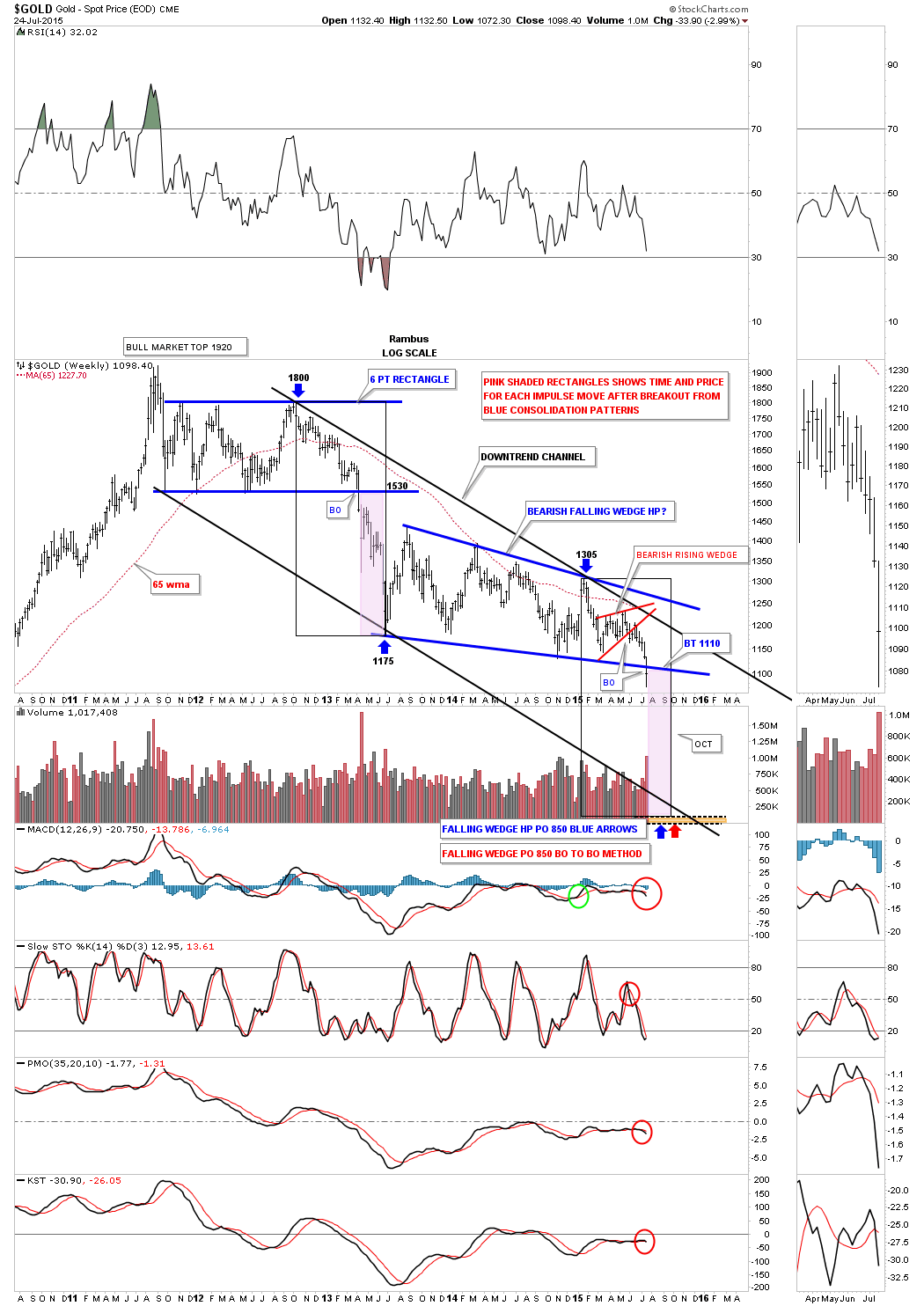 A weekly line chart for gold shows it closed below bottom rail of its blue bearish falling wedge. What this tells us is that we've been on the right track for well over a year ago but this week finally gave us some confirmation that the consolidation pattern is breaking down now. It gives you a sense of where you are relative to everything else on the chart including time and price.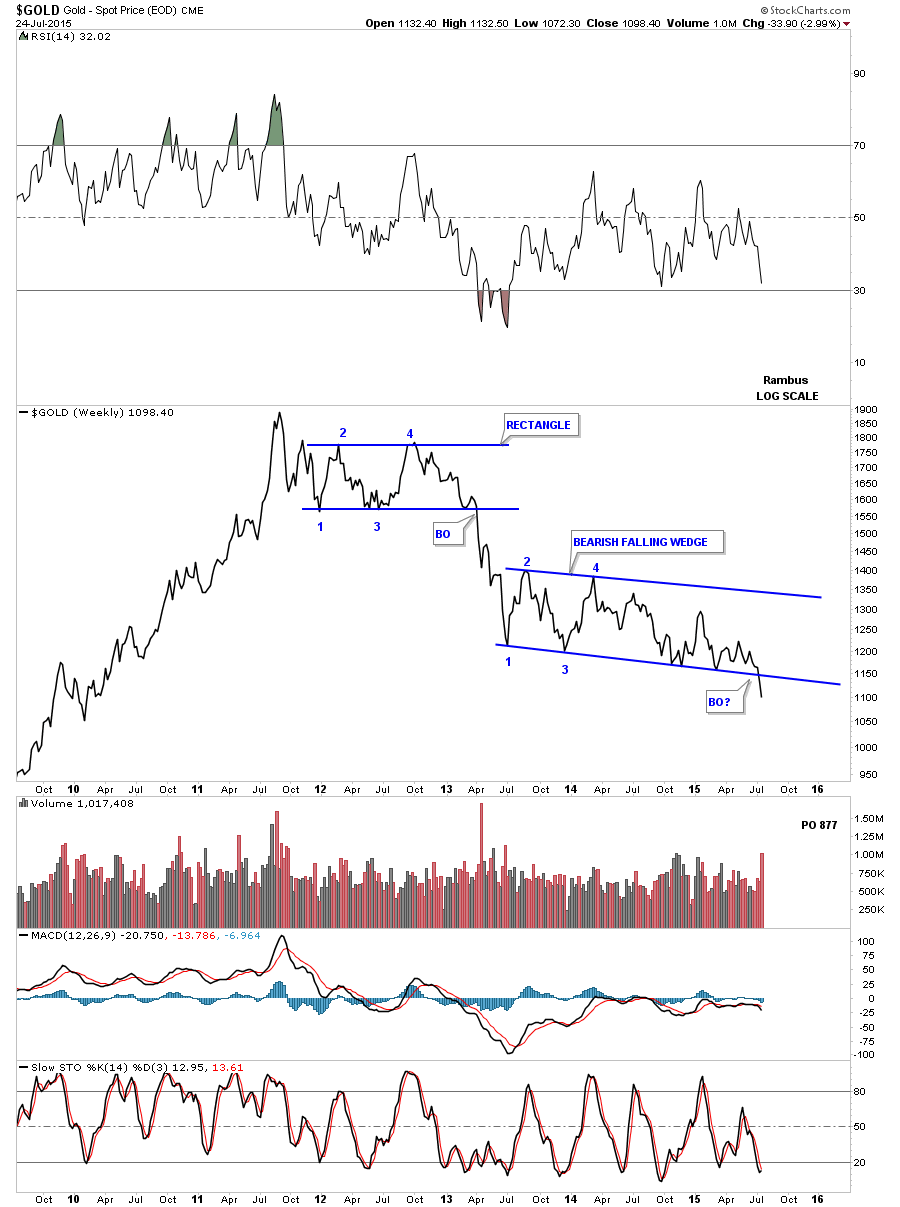 The HUI / GLD combo chart shows they both breaking below their two year bottom support lines this week with a huge breakout gap which gives us a little more validity that what we've been following was actually the correct consolidation patterns. Again what we want to see now is a nice clean backtest to the bottom rails before prices move lower.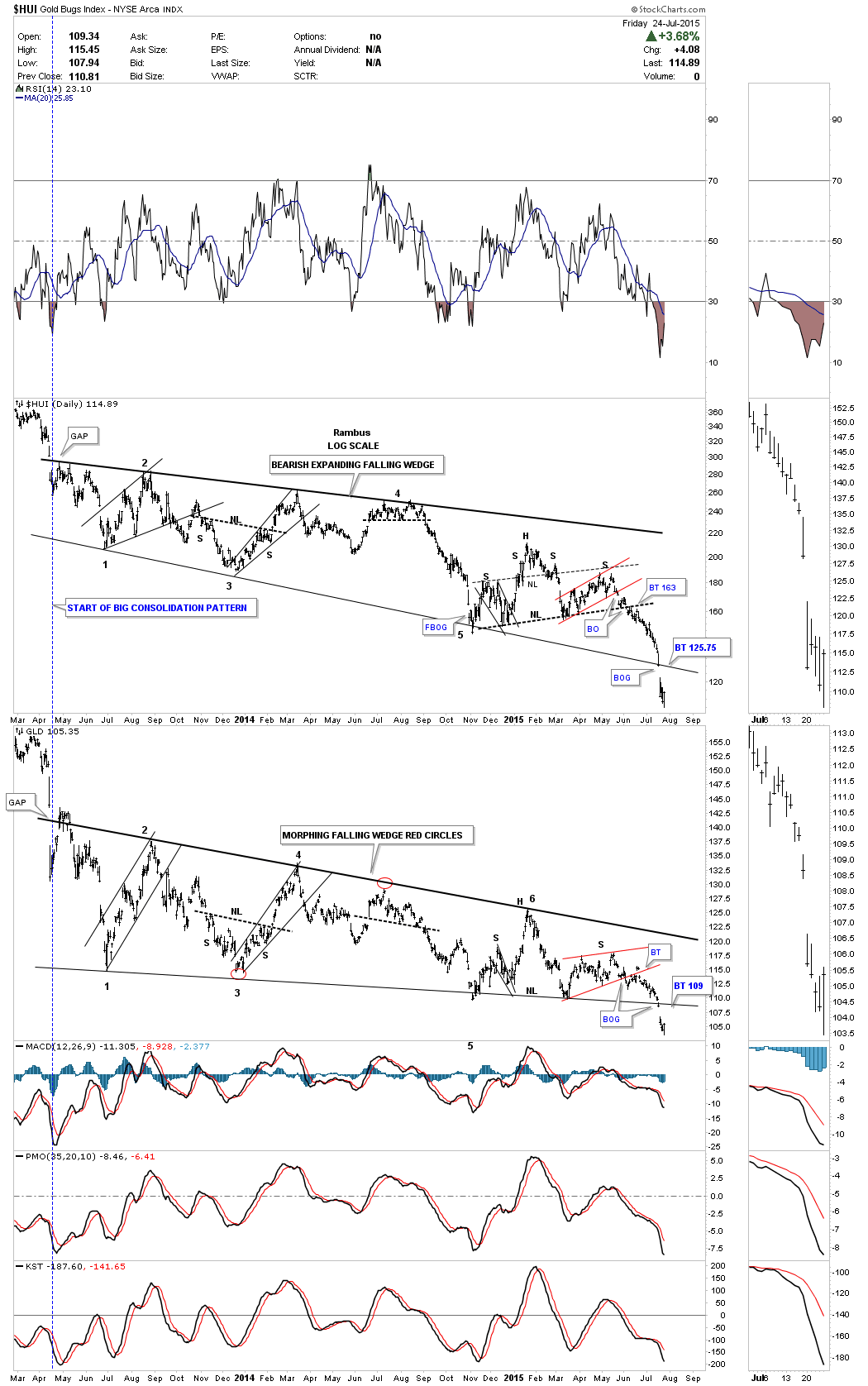 This last chart for tonight  is a weekly look at the HUI which is showing a possible bearish falling wedge which really fits into the potential last phase for this bear market. This week we got a big clue when the bottom rail was gaped over to the downside on Monday.  Again how the price action interacts with the breakout area is going to be critical to the over all price objectives. Next week promises to be a very interesting week because so many  PM stocks and PM stock indexes broke important support lines this week  going back several years in some cases. I hope everyone has a great weekend and enjoy the summer which is going by too fast. All the best…Rambus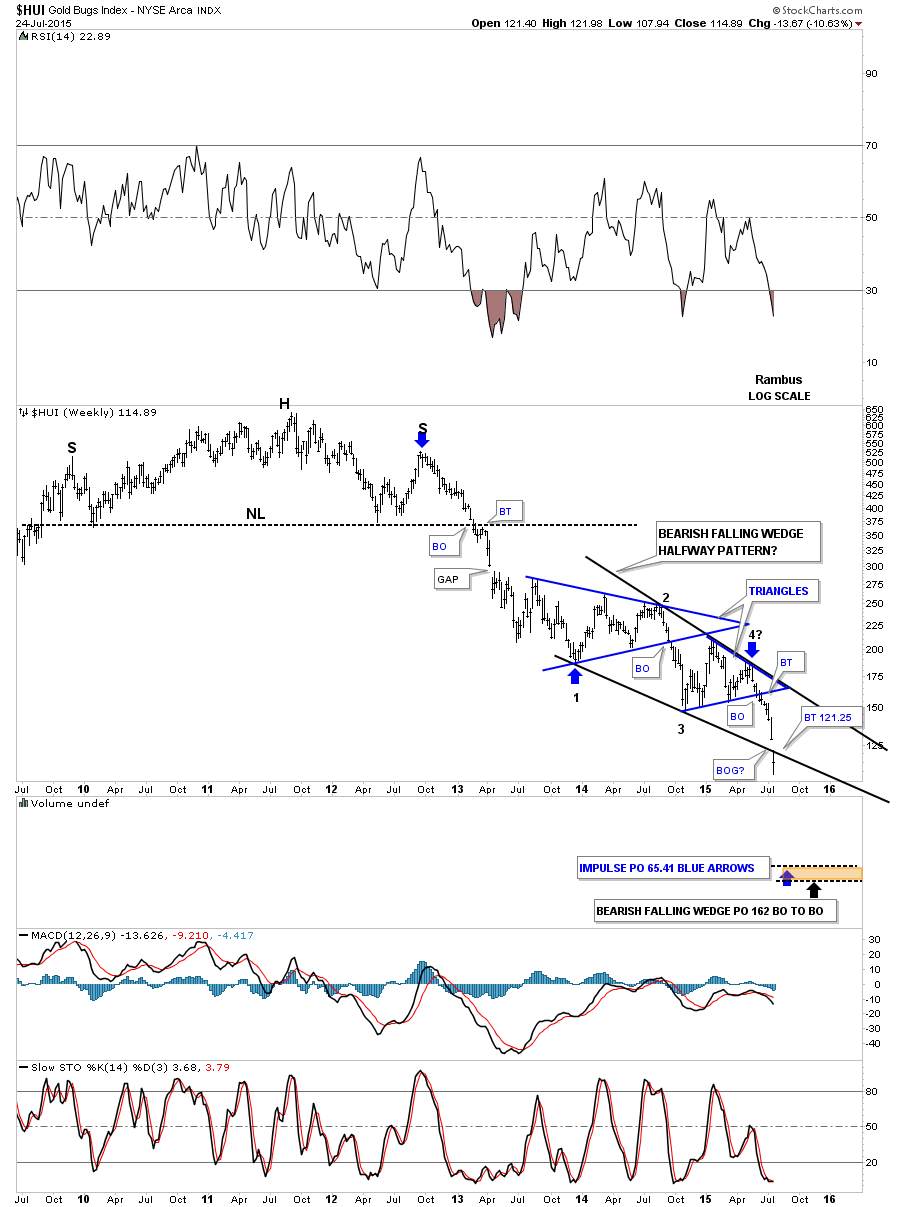 Editor's Note :
Looks like this PM Impulse Move is Gaining Traction Rambus .