This week the yen is backtesting the neckline on a possible three year H&S base at the 94 area. This is the first critical test of support.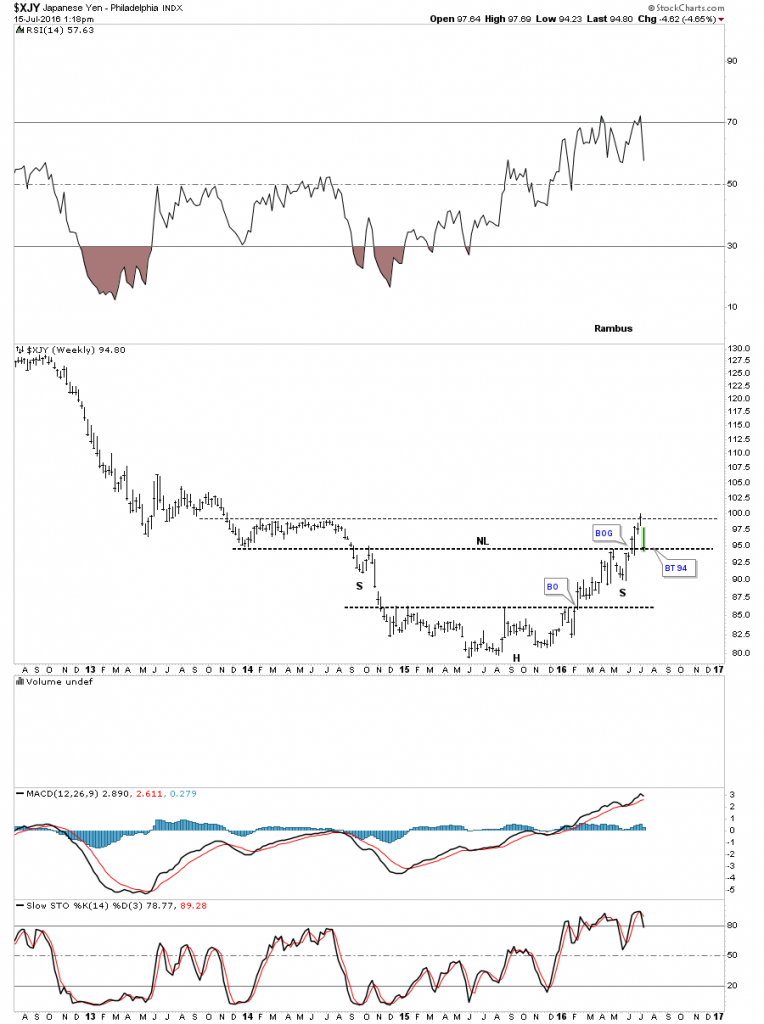 Below is a longer term weekly chart for the yen which puts the H&S bottom on the chart above into focus. The lower portion of the base was the seven point inverted roof reversal pattern. On the completion of the inverted roof pattern the yen rallied back up to the bottom of the blue bearish falling wedge where we seen a small decline. That small decline built out the possible right shoulder of a pretty big H&S bottom. You can follow the price action which shows the yen is now at the backtest point to the neckline from above. So far this is exactly what we would expect from a Chartology perspective. Now we need to see the neckline hold support.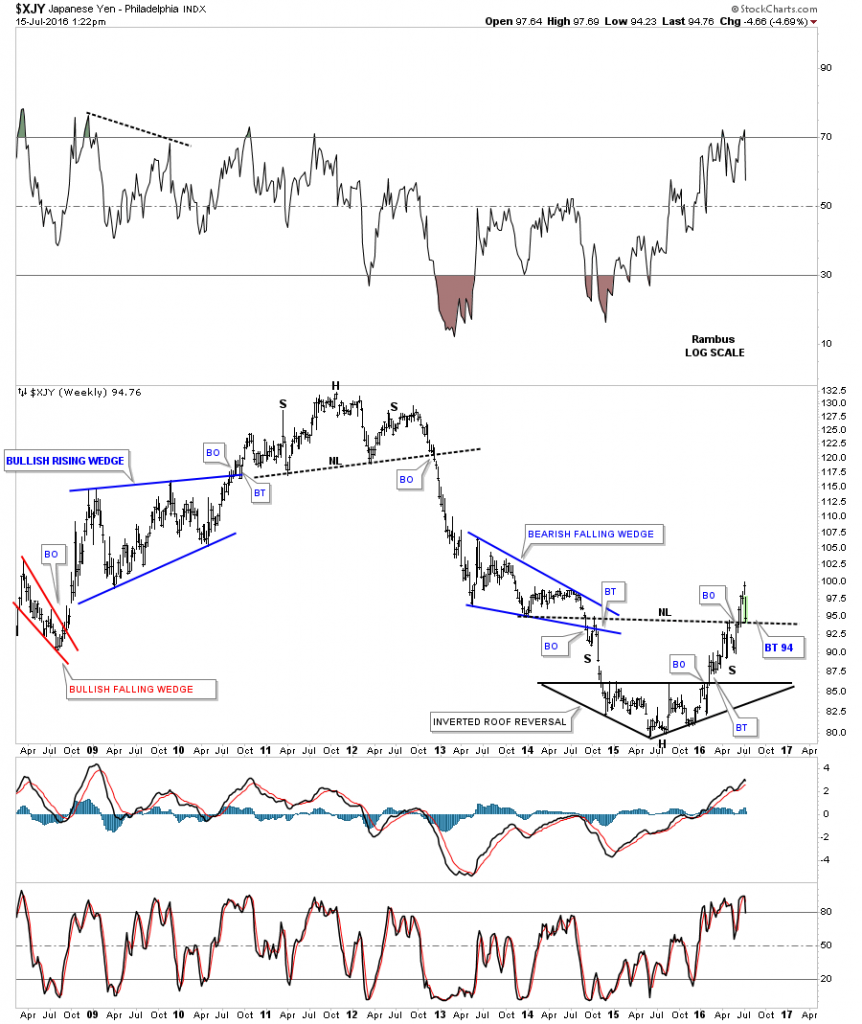 This next very long term weekly chart is the reverse symmetry gap chart as shown by the green circles. If you recall we were looking for a possible reverse symmetry gap above neckline #2 after the bottom of our current right shoulder was put in place. We didn't get the gap but the price action did have a clean breakout right at the neckline with no overlap to the downside. As you can see the backtest is taking place right now at the 94 area. If the inverse H&S bottom plays out we should see the yen rally up to the 112 area at a minimum. Neckline #2 also shows you a good example of how a support and resistance line works going all the way back to 2008. The price action is either above it or below it but the breakouts are clean with no overlapping of the neckline.