Below is the combo chart which has the HUI on top, the UUP in the middle and GLD on the bottom. Everything looks fine.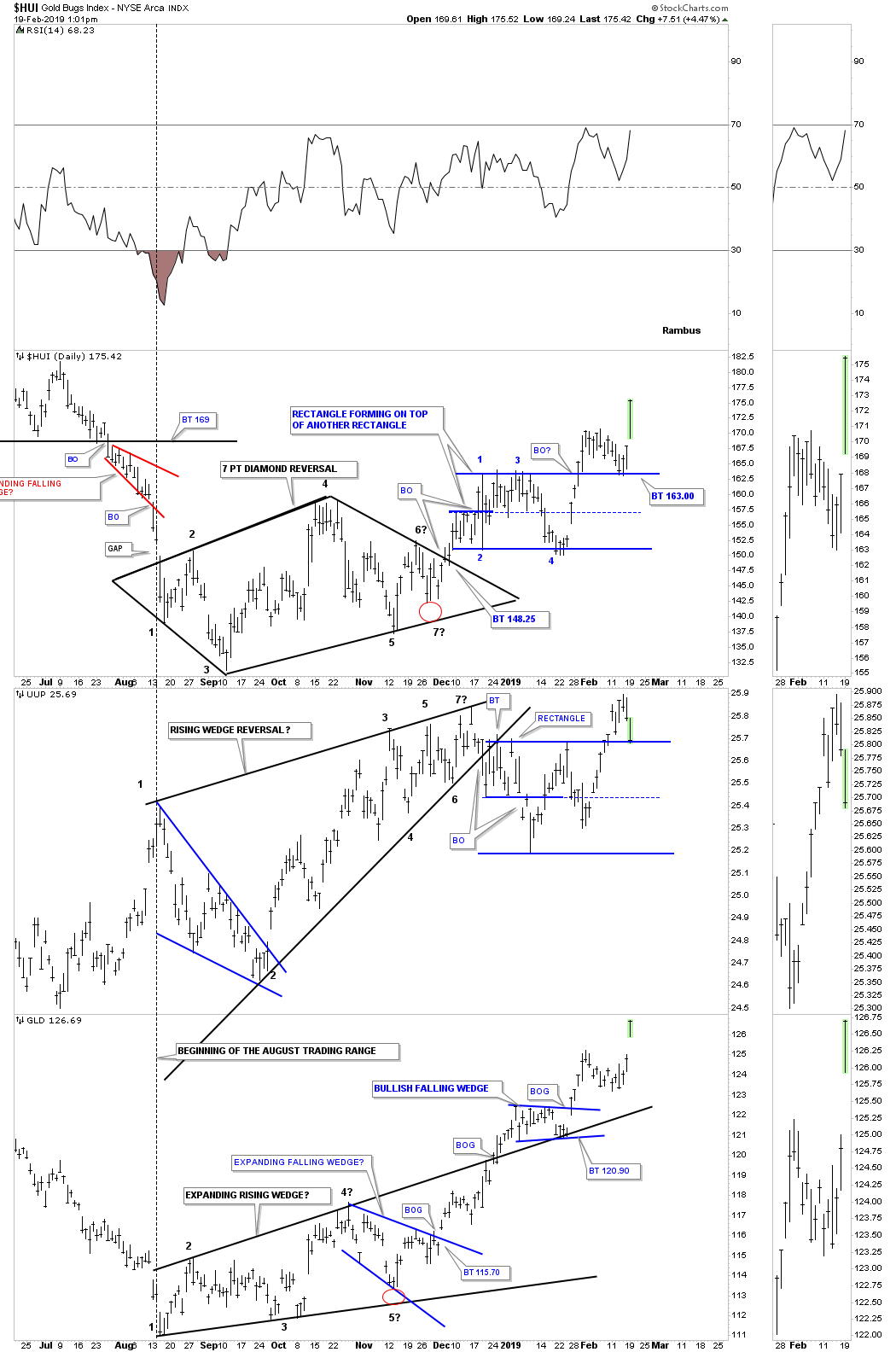 The GDX daily chart shows a nice breakout and backtest to the top rail of the bullish rising wedge and now the door is open for a move higher.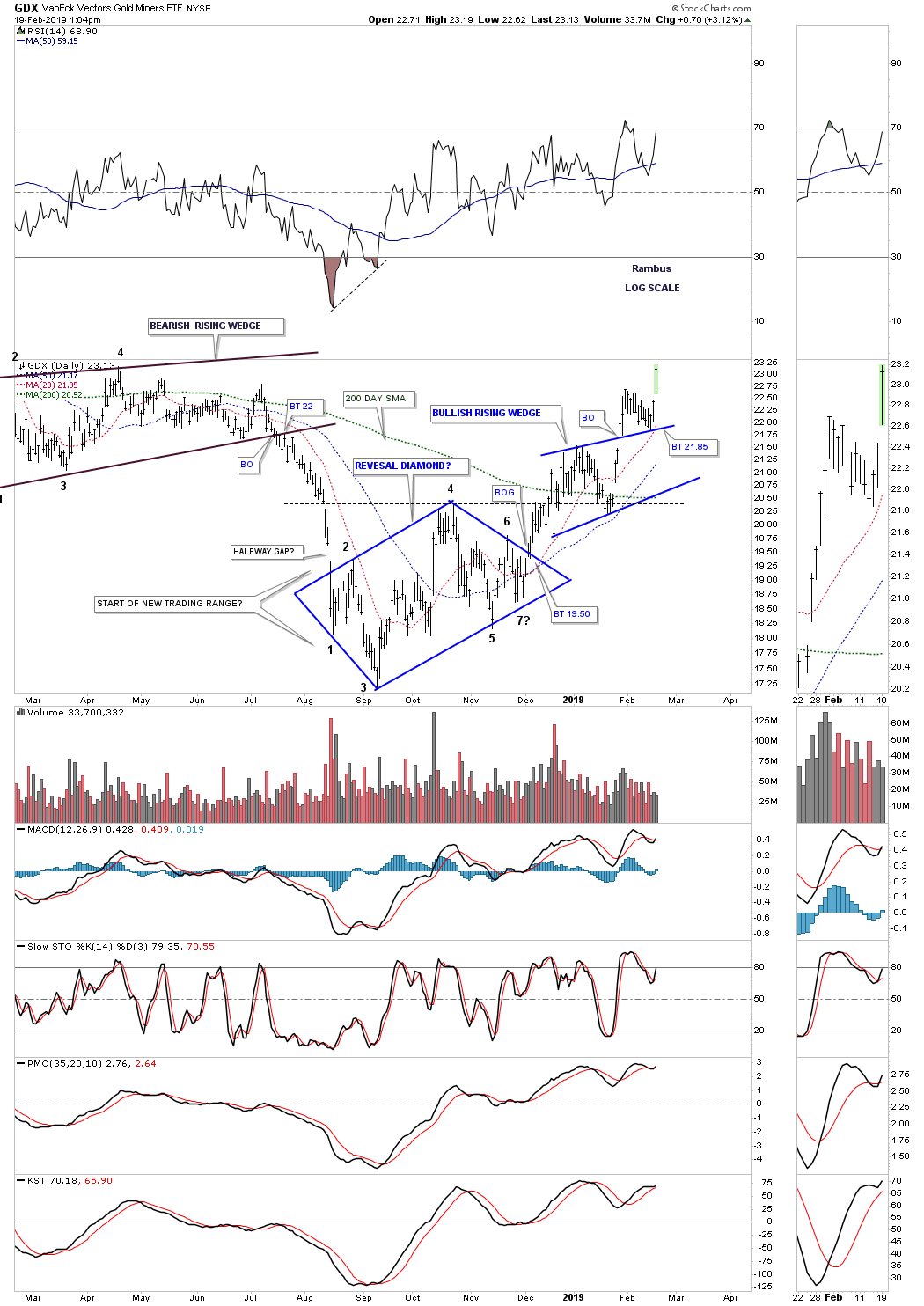 Below is the weekly chart for the GDX which shows the breakout starting to gaining some  momentum.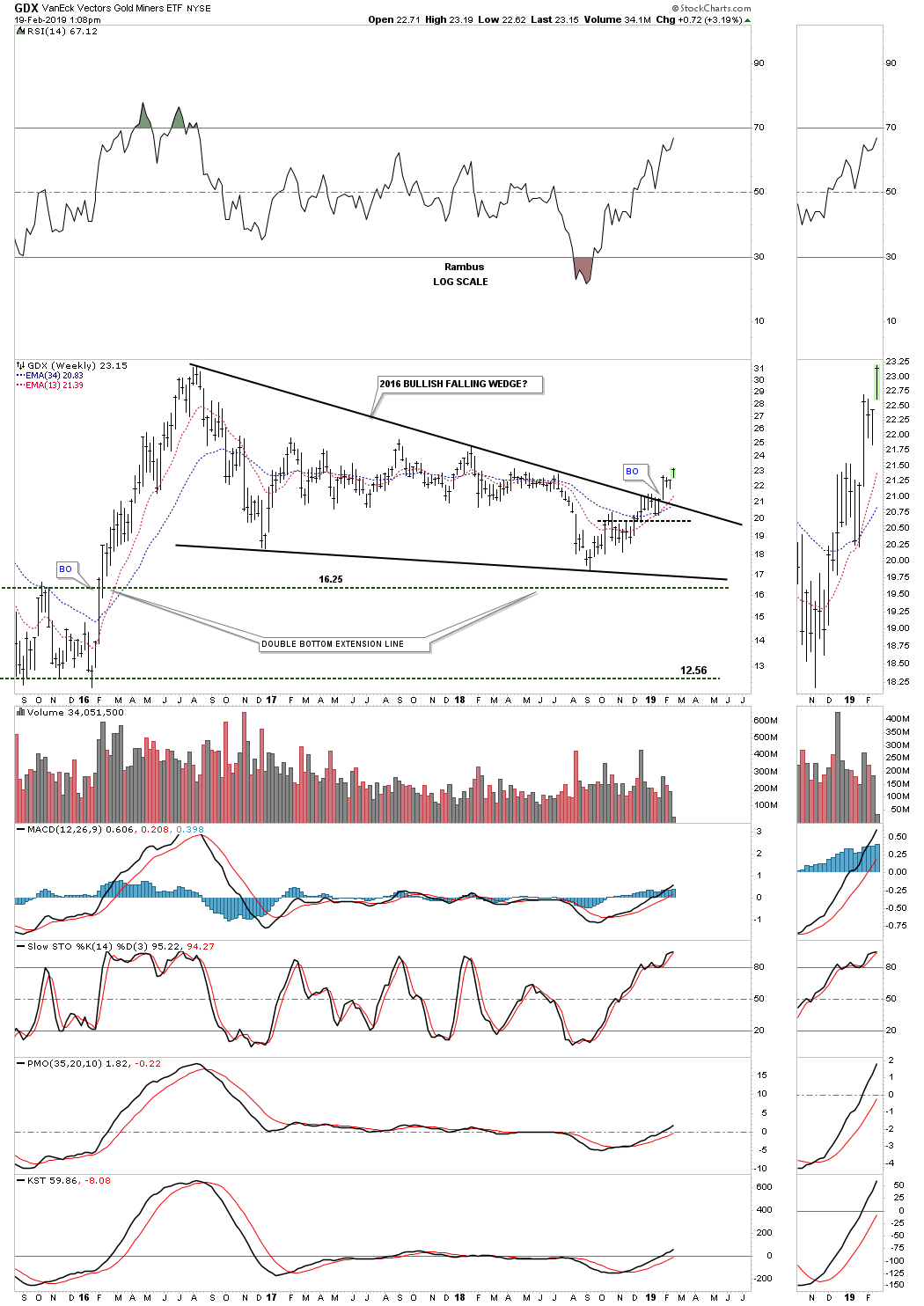 Below is the weekly chart for the GDXJ which shows all systems go.
I will be out of the office this afternoon and probably won't make it back before the close. It's been a long time coming so enjoy this day as there will be many more to come. It's just getting started.